Main content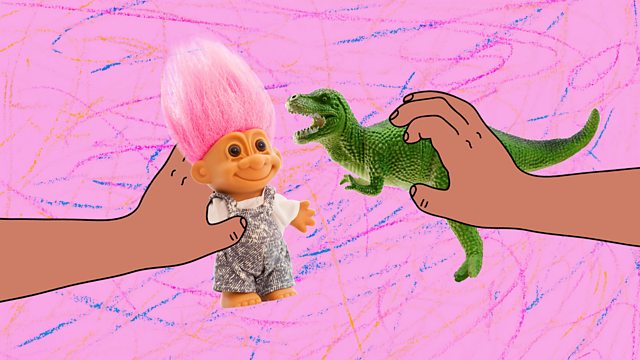 Gender neutral parenting, Women and high street job losses, Author Emma Donoghue, Late diagnosis of autism
Gender neutral parenting. High street job losses and the impact on female workers. The author Emma Donoghue on her latest novel The Pull of the Stars.
As the neutral pronouns they/them start to enter the public consciousness, so too has the idea of gender-neutral parenting. Sarah Davies is a new mum to baby Quinn and talks about her experience of practicing gender-neutrality in a highly gendered society. Prof Melissa Hines from the University of Cambridge and Dr Brenda Scott from City University have both studied how children's gender identity and behaviour develops over time – and are helping to separate what's innate about our gender expression and what can be influenced by what our parents teach us.
Marks & Spencer has said 950 jobs are at risk as part of plans to reduce store management and head office roles. It was already undergoing a transformation that included cutting costs and closing some stores. Job losses have already been announced at John Lewis, Boots and Debenhams. Jobs at Oasis and Warehouse went in April. So many of these shop-floor, customer-facing jobs are done by women. We explore the consequences of these lay-offs with retail analyst Catherine Shuttleworth and Sue Prynn, deputy divisional officer for USDAW's southern division.
Emma Donoghue, the author of the international bestseller Room, has set her latest novel The Pull of the Stars in Dublin in a maternity ward in 1918 at the height of the Great Flu. She explores the lives of a nurse, a volunteer and a doctor on the run, over the course of three days. She tells Jane why she's mixed fictional with real characters.
When Anna Wilson's father, the man who has calmed her mother for over 40 years, becomes ill with cancer, things become extremely difficult. Her mother has always been 'a little eccentric' but in her seventies she becomes increasingly anxious and manic. Anna joins Jane to discuss her memoir, A Place for Everything, in which she talks about the difficulties of getting proper help for her mother, her mother's late diagnosis of autism at the age of 72, her father's illness and death and what it was like to care for her parents in their final years.
Presenter: Jane Garvey
Producer: Dianne McGregor
Last on
Autism: Support and Information
Broadcast

Podcast
Women's voices and women's lives - topical conversations to inform, challenge and inspire.