Main content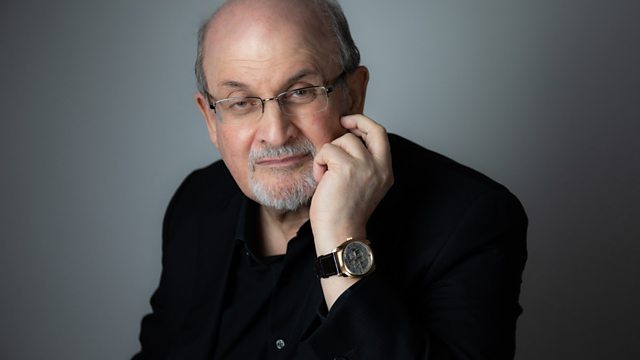 Salman Rushdie
Ian McMillan talks to Salman Rushdie about language, 'cancel culture', the writing process and 'The Wizard of Oz'.
Ian McMillan talks to Salman Rushdie about writing 'cancel culture' into his latest novel 'Quichotte', putting the realism into magic realism, the craft of an opening sentence, the appeal of Latin hymns, the genius of PG Wodehouse – and the resonance throughout his work of the classic film 'The Wizard of Oz'.
To close the Verb season, Dr Jason Allen- Paisant reads his poem 'A Sound From The Throat of God', written after the killing of George Floyd. Dr Jason Allen- Paisant is Lecturer in Caribbean Poetry and Decolonial Thought at the University of Leeds.
Salman Rushdie
Salman Rushdie's latest novel is 'Quichotte' – a story with echoes and plot rhymes, where the main protagonist is in love with a celebrity called Salma R, and goes on a road trip with an imaginary son. It's a story where people are capable of turning into rhinoceroses, communicate in chess moves, and which also interrogates 'cancel culture'.
Salman Rushdie is the author of thirteen novels including 'Midnight's Children', for which he won the Man Booker Prize and Booker of Bookers Prize, and one collection of short stories. He has also published four works of non-fiction, including the internationally acclaimed bestseller, Joseph Anton, and co-edited two anthologies. His children's fiction has also been much praised. Rushdie was knighted in 2007 for services to literature. His books have been translated into over forty languages.
Last on