Main content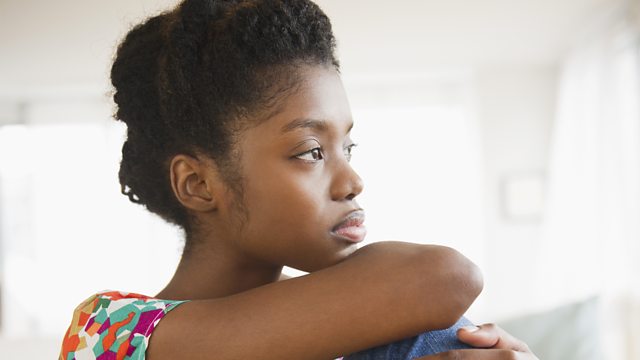 Black Women's Mental Health, Pensions, Natasha Gregson Wagner and Women on Remand
Jenni discusses pensions, black women's access to mental health services, women on remand and speaks to author Natasha Gregson Wagner about her mother, the actress Natalie Wood.
The mental health charity, Mind is calling for the government to publish their White Paper on the Mental Health Act. They have been pushing for reforms so that fewer black people who are disproportionately represented, are sectioned and those that are sectioned treated with more dignity. So why is it that despite being among the top demographics to be diagnosed and four times more likely to be sectioned, the therapeutic space isn't tailored towards black communities, and black women and girls in particular are left hanging in the balance? Jenni is joined by Sophie Corlett of Mind, producer Tobi Kyeremateng, the psychotherapist Dawn Estefan and Jahnine Davis a PhD researcher and Co-founder of Listen Up Research Company.
The size of women's pension pots appears to have fallen three times as much as men's during the Coronavirus pandemic according to Profile Pensions, an impartial pensions advisor. Why is this and what can women do to ensure they have enough to live on when they retire? Jenni speaks to Baroness Ros Altmann, former Pensions Minister and to Romi Savova, Founder and Chief Executive of PensionBee.
Natasha Gregson Wagner is the daughter of the American actress Natalie Wood, who began her career in film as a child actor and successfully transitioned to young adult roles. She was the recipient of four Golden Globes, and received three Academy Award nominations, and is best remembered for films including Splendour in the Grass, West Side Story and Gypsy. Natalie died suddenly by drowning off Catalina Island at the age of 43. Natasha has now produced a documentary and written the memoir More Than Love, An Intimate Portrait of My Mother, in which she describes their relationship and coming to terms with her grief, amid rumours and tabloid speculation surrounding her mother's death.
And a new report by The Howard League for Penal Reform is calling for major changes in the way that the courts make decisions about remanding women to prison in England and Wales. This is an area of the criminal justice system that they say has been overlooked. Jenni is joined by Dr Miranda Bevan, policy associate at the Howard League for Penal Reform and Val Castell, Chair of the Magistrates Association's Adult Court Committee.
Last on
Broadcast

Podcast
Women's voices and women's lives - topical conversations to inform, challenge and inspire.