Main content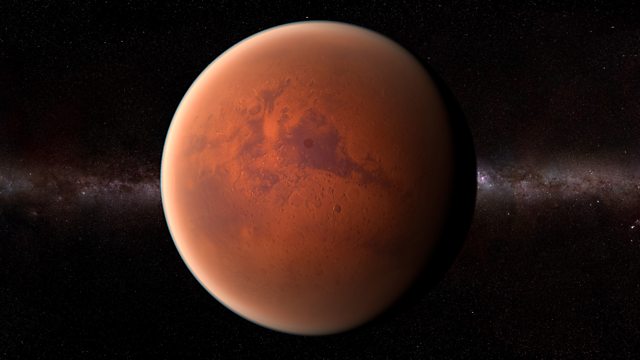 United Arab Emirates launches its first ever mission to Mars. Author Dorothy Koomson. Visiting care homes
United Arab Emirates launches its first ever mission to Mars. Double standards with evil - are men and women viewed differently? Author Dorothy Koomson.
Tomorrow the United Arab Emirates will launch its first ever mission to Mars. The probe, called Hope, aims to give the most complete picture yet of the Martian atmosphere – and will cement the UAE's role as a space-exploring nation. We talk to Her Excellency Sarah Al-Miri Minister of State for Advanced Sciences and the Deputy Mission Project Manager for the Emirates Mars Mission and Professor Jim Al-Khalili, Theoretical physicist and presenter of The Life Scientific.
Ghislaine Maxwell will appear in court in Manhattan on Tuesday charged with recruiting girls for Jeffrey Epstein to sexually abuse. She's always denied any wrongdoing, and has also denied knowing that he was doing anything wrong. But if we looks back over the decades, news coverage of women accused of aiding and abetting men in their crimes, especially if sexual abuse is involved, has provoked some double-standard reactions. We hear from Baroness Helena Kennedy and Consultant Clinical & Forensic Psychologist Naomi Murphy
Leading charities say relatives of care home residents with dementia should be treated as key workers. In a letter to the health secretary, they say that the care given by family members is "essential" to residents' mental and physical health. We hear from listener Sara McMahon about the impact not benig able to visit her dad has had on his condition.
Plus Dorothy Koomson discusses her new novel All My Lies Are True, sequel to the bestselling The Ice Cream Girls, about two teenage girls accused of the murder of their teacher.
Presenter Jane Garvey
Producer Beverley Purcell
Guest; Baroness Helena Kennedy
Guest; Naomi Murphy
Guest; Her Excellency Sarah Al-Miri
Guest; Professor Jim Al-Khalili,
Guest; Dorothy Koomson
Last on