Main content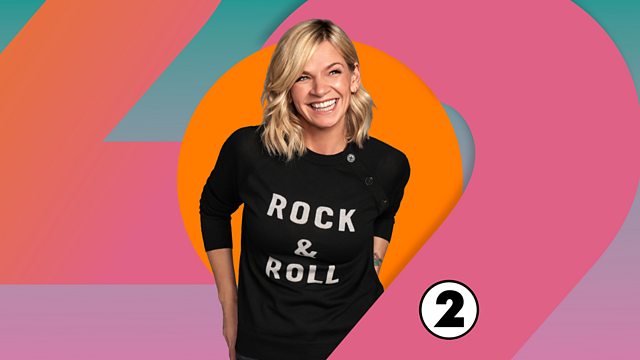 Mike Scott from the Waterboys
Wake up and embrace the day with Zoe Ball. Mike Scott from the Waterboys is on the phone to talk about their new single Soul Singer.
Wake up and embrace the day with Zoe Ball! Mike Scott from the Waterboys is on the phone to talk about their new single Soul Singer and their upcoming album which will be out this summer.
It is Black Country Day, the anniversary of the invention of the world's first steam engine, the Newcomen Engine, built in the Black Country in 1712. To celebrate and find out more Zoe chats to Pete Waterman about his extensive knowledge of trains.
Along with Tina Daheley on news and Richie Anderson on travel, she and the team have the best start to your morning. With celeb guests, quizzes, headlines, tunes chosen by listeners, and more music that you can shake a glitterball at!
There's also a daily Pause For Thought from Laura Marks and we hear from listeners in The National Noticeboard, as Zoe entertains the nation with fun for the family!
Last on
Music Played
Stevie Wonder

I Wish

Songs In The Key Of Life (Vol.1).
Motown.

The Pretenders

Didn't Want To Be This Lonely

Hate For Sale.
BMG Rights Management (UK).

Kelly Rowland

Daylight (feat. Travie McCoy)

(CD Single).
Sony BMG.
1.

George Benson

Love Ballad

George Benson - The Very Best Of.
Warner E.S.P..
6.

Judy Clay

&

William Bell

Private Number

Heartbeat: Love Me Tender (Various).
Global Television.

The Feeling

Love It When You Call

Fleetwood Mac

Don't Stop

50 Years - Don't Stop.
Warner Bros.
009.

Jubël

Dancing In The Moonlight (feat. NEIMY)

Aretha Franklin

&

George Michael

I Knew You Were Waiting (For Me)

George Michael - Ladies & Gentlemen.
Epic.

Amy Winehouse

Tears Dry On Their Own

The Kinks

Sunny Afternoon

Face To Face (Deluxe Edition).
Sanctuary.
13.

Stereophonics

Have a Nice Day

Now 49 (Various Artists).
Now.

Travis

A Ghost

10 Songs.
BMG Rights Management (UK).

Mel & Kim

Respectable

Fantastic 80's Disc 1 (Various Artis.
Columbia.

Katy Perry

Smile

(CD Single).
Capitol Records.

Scissor Sisters

Take Your Mama

The Primitives

Crash

Into The Eighties - Various Artists.
Global Television.

Cher

Believe

Love Songs - 39 All Time Love Classic.
Polygram Tv.

Erasure

Hey Now (Think I Got A Feeling)

John Newman

Come And Get It

(CD Single).
Island.
001.

Junior Giscombe

Mama Used To Say

And They Danced The Night Away.
Debutante.

The Beach Boys

Fun Fun Fun

The Best Of The Beach Boys (CD 1).
EMI.

The Waterboys

The Soul Singer

Dua Lipa

Physical

Future Nostalgia.
Warner Records.

Neneh Cherry

Buffalo Stance

Now 1988 - The Millennium Series.
Now.

The Foundations

Build Me Up Buttercup

Million Sellers Vol.12 - The Sixties.
Disky.

Keane

Sovereign Light Cafe

Mumford & Sons

I Will Wait

Gentleman Of The Road / Universal Island.

Rebecca Ferguson

Nothing Left But Family (feat. Nile Rodgers)

Bruce Hornsby & The Range

The Way It Is

Life In The Fast Lane (Various Artists).
Telstar.
Pause For Thought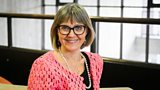 From Laura Marks, a campaigner for social action and interfaith relationships. 
There is an old joke that asks what's the difference between a Jewish mother and a Rottweiler. Eventually, the Rottweiler lets go. So imagine how delighted I was this week when the university term officially ended and I was able to drive up the motorway and scoop my daughter and her pile of possessions up, and take them back home.After a covid-trunkated year, Sally's crumpled clothes, makeup mountain, cushion with a picture of Louis Theroux, non-meat saucepans, pots of curly hair potions, and a barely used baking tray took meticulous sorting.  With painstaking planning, we squeezed everything into my car which is designed for empty-nesting parents not as a substitute for a transit van.     
Fortified with cream cheese bagels and strong flat whites, we recycled piles of papers rescued from under the bed including; Get the most from freshers week (a bit late now), staying safe on campus (luckily well read), and how to access the gym (no chance).     More precious were Sally's socially distanced doorstep goodbyes with friends from every faith, country and background. Each was captured with a digital click, and left us with some observations about career, personal or emotional challenges in this shaken and unpredictable world.     Whilst triumphant in whisking Sally back to the family fold, I couldn't escape two glaring truths.  The first was that whilst she may be headed home now, next term or next year, and like her brothers, Sally will move away again.    
"Jewish wisdom holds that our children don't belong to us," wrote American psychologist Wendy Mogel.  "They are both a loan and a gift from God, and the gift has strings attached. Our job is to raise our children to leave us"    And the second truth was knowing that this carload of Sally's accumulated stuff, was headed straight for my tidy, suburban, living room floor.   Later, as she drove off, in my car, for a summer adventure with friends, I set out on my own next journey, with Sally's permission, to deliver a few of her now ironed clothes, to the charity shop. Her Louis Theroux cushion, however, is obviously extremely useful so I'll just keep it right here with me, snuggled on my sofa till Sally comes home to re-claim him.                  
Broadcast