Main content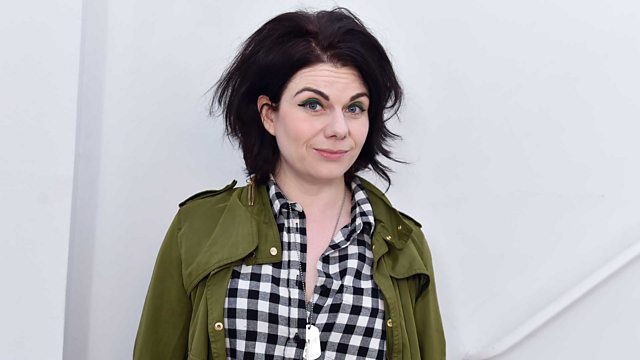 Caitlin Moran on How to Build a Girl. How to change your career. The school's fruit and veg scheme.
Caitlin Moran on turning her memoir "How To Build A Girl" into a film. Do you want to change your life for the better? Today - How to change your career.
How To Build A Girl – based on Caitlin Moran's non-fiction memoir of the same name - has now been turned into a film It introduces us to Johanna Morrigan, a young Wolverhampton local who's struggling to get to grips with the "incredible unfolding" that comes with puberty. The screenplay is written by the woman herself and was filmed in and around the City. She joins Jenni to talk about what it means to see her story on screen.
Do you want to change your life for the better? This summer Woman's Hour will be helping you work out how. How to change career, how to be a better friend, how to end your relationship well and how to make time for yourself, guilt-free. We'll bring together women with expertise and experience to guide you through some of those tricky turning points and blocked paths. Listen out for the How To series over the next few weeks..
Today the key things you need to do to achieve both the immediate or the long term career change - identifying your transferable skills, working out the financial implications; weighing up the pro's and con's, polishing up your online presence – and taking the leap.
Plus why England's School Fruit and Veg scheme will be back in September, thanks to mum turned campaigner Hannah Cameron McKenna . We'll hear about why she got involved in the campaign and from Zoe Griffiths a registered nutritionist about why eating more fruit and veg as a child is so important.
Presenter Jenni Murray
Producer Beverley Purcell
Guest; Caitlin Moran
Guest; Sarah Ellis
Guest; Samantha Clarke
Guest; Lucy Kellaway
Guest; Hannah Cameron McKenna
Guest; Zoe Griffiths
Last on
Broadcast

Podcast
Women's voices and women's lives - topical conversations to inform, challenge and inspire.