Main content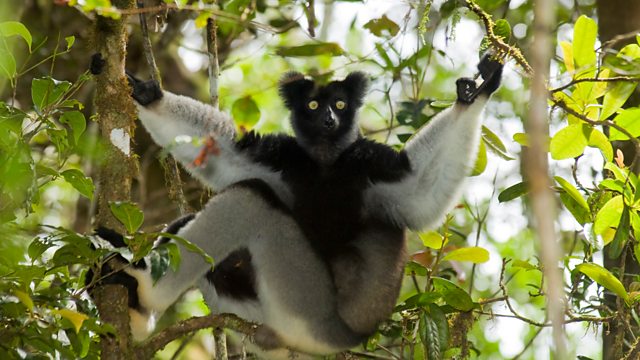 3: Mammals
Verity Sharp listens to how the world's musicians, sound artists and poets are responding to the loss of species.
In the last year, the scale of the climate and wildlife crises has been laid bare by scientists around the globe. A frightening number of species are falling silent as a result. How are the world's musicians, sound artists and poets responding?
In this episode, Verity Sharp asks what role mammals have in our collective imagination. What might we lose culturally if species go extinct, and how do the stories we tell and the music that's inspired by mammals affect how we feel about them today - for better or worse?
Verity heads into the studio to sit in on an exclusive session recording inspired by the elephant. A Malagasy lemur expert tells us an ancient story about the Indri as we hear its cry resounding across continents. And how do artists respond when entire human communities are threatened with destruction?
Featuring contributions from Stuart Hyatt (aka Field Works), Katherine Rundell, Antye Greie-Ripatti (aka AGF), Jonah Ratsimbazafy, Sarathy Korwar, Abel Selaocoe and Jay Baza Pascua.
Produced by Chris Elcombe
A Reduced Listening production for BBC Radio 4
Additional material:
Taylor Deupree - 'Echo Affinity', and Kelly Moran - 'Sodalis', from Ultrasonic by Field Works
AGF: INDRI indri produced in the context of Extinction Room by Sergiu Matis
using field recordings with permission from the Macaulay Library at the Cornell Lab of Ornithology and the Xeno-canto Foundation.
Photo © Iraki Relazon
Last on