Main content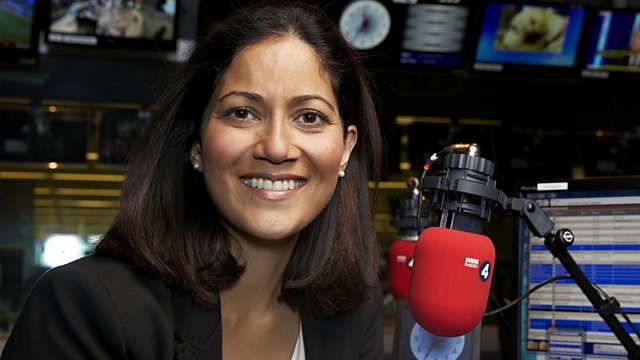 07/07/2020
Mishal Husain presents pieces on: support bubbles, a heinous crime in a rural idyll, the future for tarot card readers, how sealions saved the day and a pioneer in natural history.
In the latest programme, Mishal Husain introduces pieces from writers around the United Kingdom which reflect life as it is being led during Covid-19.
Paul Moss, who reports for Radio 4's "The World Tonight" and the BBC World Service, spills the beans on how daily reporting has changed during lockdown. His story includes weirdly unprofessional backdrops, some decidedly awkward manoeuvring of equipment, bedding - and the neighbours.
BBC News presenter, Tanya Beckett, has found that lockdown has meant that time has stood still in her Oxfordshire village, leaving her to reflect on a dreadful crime. It took place not far from where she now lives and, as she has learnt more about the case, it has turned out to be even closer to home than she had at first realised.
Businesses across the UK are deciding how to operate as lockdown restrictions are eased. They include tarot card readers who perhaps saw what was coming. Writer and broadcaster Travis Elborough has been speaking to two Brighton tarot readers who are getting ready to meet clients again. So how is the future looking?
And how's your bubble? In June, it was announced that single person and single parent households could form a "support bubble" with another household. After months alone, Jane Labous, in lockdown with her young daughter, has taken the plunge. She's been speaking to others weighing up the pros and cons of "bubbling up".
Lockdown has curtailed plans to mark the 300th anniversary of the birth later this month of the household naturalist, the Reverend Gilbert White. Yet his writings, based on observations in the Hampshire village of Selborne, remain astonishingly accessible and informative today - as Andrew Green, with a special Selborne connection himself, has found.
Producer Simon Coates
Last on
Broadcasts