Main content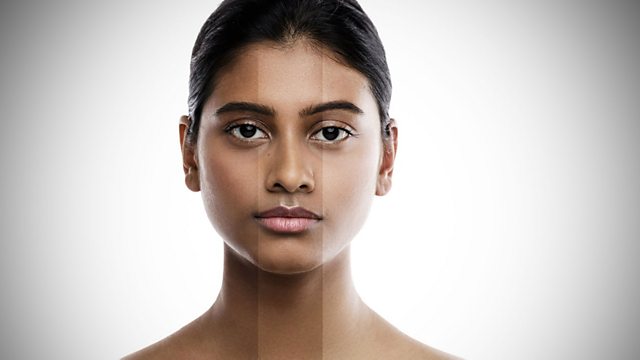 Skin lightening creams, the film Lynn and Lucy & Panama's sex segregated lockdown
Why skin lightening creams are so popular, Roxanne Scrimshaw one of the stars of the film Lynn and Lucy & how the sex segregated lockdown in Panama affected women
The Domestic Abuse Bill 2020 is currently making its way through Parliament, and will reach the House of Lords by the end of July. For the first time there will be a statutory definition of domestic abuse. The Centre for Women's Justice is asking for an amendment to the Bill, to create a free-standing offence of non-fatal strangulation or asphyxiation. We hear from Sandra who was strangled by a former partner and from Nicole Jacobs, the first domestic abuse commissioner for England and Wales, on why she too is calling for this amendment.
We discuss the popularity of the skin lightening industry, despite the dangers and controversy? We hear from Nimmi Dosanjh who is Indian-Kenyan and light-skinned. Her 11 year old daughter is dark-skinned, from Linasha Kotalawala who is a beauty and lifestyle blogger and from Geeta Pandey the Editor of BBC News Online India Women and Social Affairs.
The actor Roxanne Scrimshaw tells us about the new film Lynn and Lucy about the lives of two best friends in a close-knit community in Essex whose relationship is tested after a tragedy happens
A new government report in Ireland shows that 6,666 women accessed abortions there in 2019. This is the first annual report to be published since medical abortion on demand became legal in Ireland up to twelve weeks of pregnancy What do the figures tell us about abortion care in Ireland now? We hear from Ellen Coyne, a journalist at the Irish Independent newspaper and Dr Trish Horgan, a GP in Cork City and member of START - Southern Taskgroup on Abortion and Reproductive Topics.
We hear from Dawn Bilbrough the critical care nurse from York who in the early stages of COVID-19 posted an emotional video on social media that went viral. She was appealing to the public to stop panic buying as she was unable to get the basics in her supermarket after her shift ended. She tells us about the impact of the video and what it has been like working on the frontline.
Brit Bennett's new novel, The Vanishing Half tells the story of twin sisters who run away from a black community in the South at the age of 16. One returns to the town they grew up in, while the other passes for white, withholding her identity from her husband. Dr Janine Bradbury, Senior Lecturer in Literature at York St John University, discusses the history of passing novels and films, many of which offer deeply problematic representations of mixed race women.
Clare Wenham, Assistant Professor in Global Health Policy at the London School of Economics and Political Science tells us how Panama implemented a state-enforced lockdown, to combat the spread of COVID-19. She explains how the restrictions which were sex-segregated worked.
Presenter: Jenni Murray
Producer: Rabeka Nurmahomed
Editor: Lucinda Montefiore
Last on

Broadcast