Main content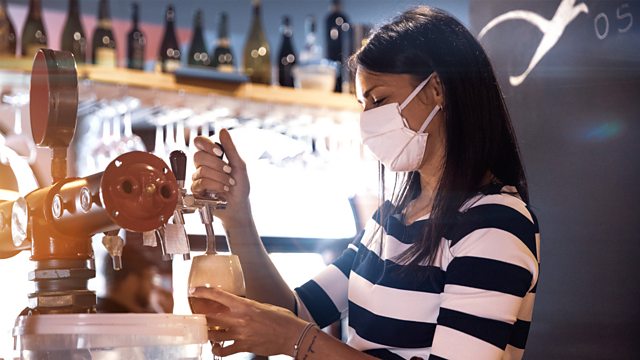 BAME finances; Pubs Reopen; Social Etiquette
The dos and don'ts of social distancing, social etiquette.
People from ethnic minorities are more likely to have suffered financial hardship because of Coronavirus. Research for the charity Turn2Us found that 58% of BAME workers had their jobs affected. Ethnic minorities are more likely to be employed on insecure, temporary contracts and in some of the sectors worst hit by the lockdown. We'll discuss this with Dr Zubaida Haque, from the race equality think-tank the Runnymede Trust.
University students have missed out on face to face tuition and have been attending teaching online, since the start of the lockdown. For many it's the latest in a string of disruptions - which began with lecturer strikes in 2018. New figures from the Office of the Independent Adjudicator for Higher Education reveal that last year the number of complaints by students rose by a fifth, to a record of nearly 2,400. 745 thousand pounds was paid out in compensation. We'll speak to Universities UK about that.
Pubs, hotels, cafes and restaurants in England and Northern Ireland reopened at the weekend. We'll be in Warrington to find out how busy it was. We'll also discuss the future of the hospitality industry with Alex Polizzi - best known as the 'hotel inspector' from the TV documentary series of the same name. Her family owns two, small 5-star hotels in Devon and Cornwall which both reopened this weekend.
And we're all having to get to grips with new ways of socialising. It used to be - one kiss or two - now how should we greet people? When is it polite to wear a mask? When should you take it off? How much help should you offer the guests at your garden party? We'll speak to Rupert Wesson - the Director of Debrettes, it's published some tips to help out.
Presenter: Winifred Robinson
Producer: Jess Quayle
Last on