Main content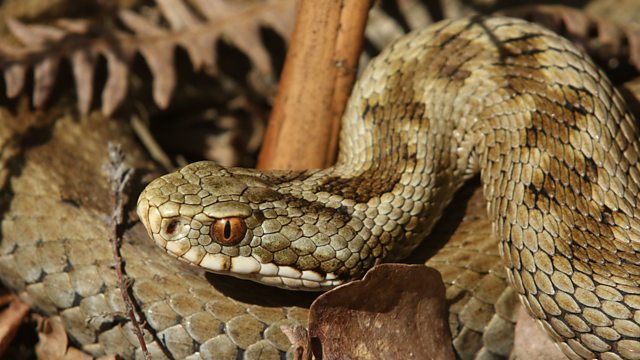 From adders to anacondas, wildlife expert Steve Backshall answers questions about snakes.
In this episode, Steve delves into the lives of perhaps the most popular of all deadly animals - the fast-striking, super-sinuous slithering snakes.
Steve is wowed by a grass snake's hunting technique, shows us how to work out whether an adder is male or female, and explains what to do to attract snakes to your green space!
In a DIY demo, Steve gives us a privileged view of one of his most prized possessions – a puff adder skeleton in all its glory! We see that this venomous viper can strike in the blink of an eye, and that corn snakes are awesome pets.