Main content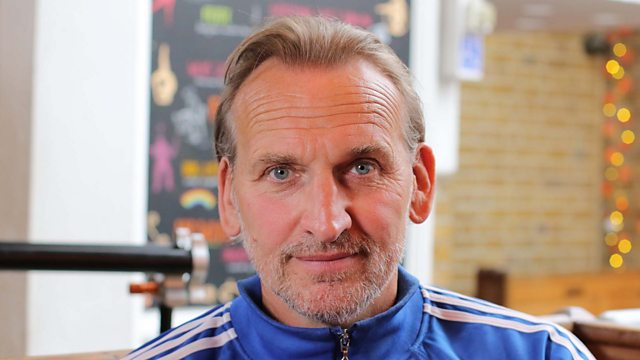 Beat
Christopher Eccleston appeals on behalf of Beat, a charity that supports and empowers people with eating disorders and promotes a better understanding of these widely stigmatised illnesses.
Beat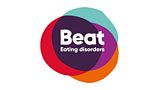 Beat is the UK's eating disorder charity. Our mission is to end the pain and suffering caused by eating disorders, serious mental illnesses that thrive on secrecy and ruin lives. Eating disorders include bulimia, binge eating disorder, and anorexia, which tragically has the highest mortality rate of any mental illness. Widely misunderstood, eating disorders are not really about food. Restricting food or bingeing are used as a coping mechanism, to battle distressing thoughts and emotions.
Around 1.25 million people in the UK suffer from these illnesses. They are of all ages, genders and backgrounds – eating disorders do not discriminate. Eating disorders severely affect the quality of life of both those suffering and those who care about them. They steal childhoods, devastate relationships and pull families apart. But, with the right treatment and support, recovery is possible. 
Our national Helpline exists to encourage and empower people to get help quickly, because we know the sooner someone starts treatment, the greater their chance of recovery. People can contact us online or by phone 365 days a year. We listen to them, help them to understand the illness, and support them to take positive steps towards recovery. We also support family and friends, equipping them with essential skills and advice, so they can help their loved ones recover whilst also looking after their own mental health.   
The work we do means that every year lives are saved, families are kept together, and people are able to live free of eating disorders.
Christopher Eccleston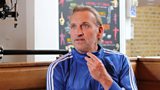 I am honored to support this appeal for Beat, the UK's eating disorder charity, a cause that is very close to my heart. I have personally battled with an eating disorder for many years. At its worst, it felt like being in hell. The illness consumed my thoughts all day, every day and I struggled in secret.
There's a stigma attached to eating disorders, and particularly from a working-class background, I felt ashamed of my illness. But anyone can suffer from an eating disorder, regardless of gender, age, race or background.
Thanks to Beat, no one has to suffer alone. Their Helpline and online services are available 365 days a year for anyone worried about themselves or a loved one. They help people understand their illness and take steps towards recovery.
I've seen the difference Beat makes to people's lives. Please help provide a lifeline to people struggling with these serious mental illnesses by making a donation today.
Tom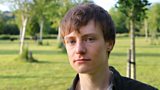 Like many people, Tom did not realise at first that he had an eating disorder, describing the illness as "a slippery slope". What started as an interest in sport became an obsession with burning off calories. Tom was diagnosed with anorexia at 17, and since then has dealt with the serious physical side effects, the debilitating mental impact, and the additional stigma of being a man with what is often regarded as a "female illness".
Now, Tom is passionate about breaking down the misconceptions and stigma surrounding eating disorders, and educating the public about the fact that anyone, including men, can be affected by these serious mental illnesses. He believes it is incredibly important to create greater understanding around mental health, so people are able to access the help and support they need as early as possible. Tom has used Beat's Helpline on many occasions and describes the charities services as a 'lifeline for people who are suffering in isolation'.
Robert & Jane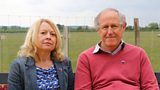 Robert and Jane's daughter Mel wanted to become a doctor from the age of two and went on to excel in her medical degree at the University of Cambridge. Her parents knew she was dedicated to making the world a better place. But she was suffering with anorexia, and tragically died of the illness at the age of 30.
Sadly, Mel is not the only person taken far too soon by an eating disorder, and Robert and Jane are not alone in grieving a loved one lost to this serious mental illness. But Robert and Jane are a beacon of hope in a tragic situation, making it their life's work to raise awareness of eating disorders. In the years since their daughter's death, they have worked closely with Beat, campaigning, raising money and volunteering so that they can help others get the support Mel should have had.
Teresa & Nia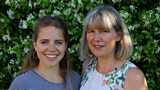 Teresa's daughter Nia was 15 when she was diagnosed with anorexia. Nia was able to get an assessment and start treatment quickly, but the family therapy they were offered focused on meal plans at a time when the eating disorder voice in Nia's head was making it so difficult for her to eat at all. Nia later developed bulimia, struggling with the illness for 18 months before choosing her path to recovery, working hard to overcome the emotional challenges that allowed the eating disorder to control her. Nia has made an incredible recovery and now volunteers with Beat as a peer coach, using what she has learnt to help others.
While Nia was ill, it was a carers' support group that Teresa found most helpful, where she could share what her family was going through and learn from others in similar situations. Now, in her role as a Beat Echo coach, Teresa helps others caring for someone with an eating disorder through peer support, using her experience to help those who are struggling. 
Credits
| Role | Contributor |
| --- | --- |
| Presenter | Christopher Eccleston |
| Series Producer | Hardeep Giani |
| Executive Producer | Rob Unsworth |
| Director | Matthew Pitts-Tucker |