Main content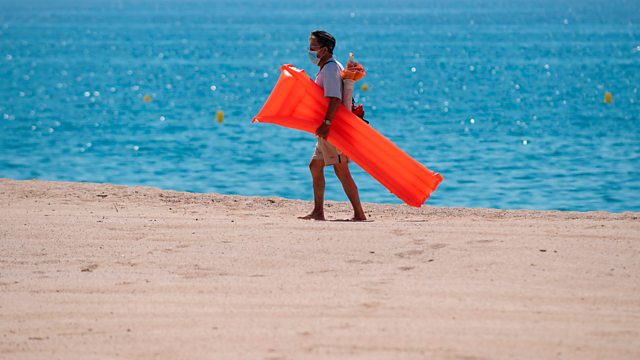 Call You & Yours: Are you going on a summer holiday abroad? email youandyours@bbc.co.uk
Travel restrictions are easing and some people are booking holidays abroad - are you one of them?
The world of international travel is opening up again as the Government's advice to avoid all but essential travel is relaxing. Foreign holidays are definitely on again - later in the week there will be a list of potentially sunny destinations that won't even involve having to go into quarantine. In response to all this, holiday companies are reporting a surge of bookings.
Are you going on a summer holiday abroad? Are you one of those who rushed to get your flights, trains or holiday let over the weekend? Where are you going and what precautions are you taking. Let us know by emailing youandyours@bbc.co.uk, leaving a phone number so one of our team can call you back.
Maybe you're somebody who's taken the plunge already? Have you been abroad recently? How did that feel? Or maybe you think its too big a risk and you will be staying put. We want to hear your stories. Email us at youandyours@bbc.co.uk or call 03700 100 444 after 11am on Tuesday June 30th.
Presenter: Shari Vahl
Producer: Olive Clancy
Last on

Broadcast