Main content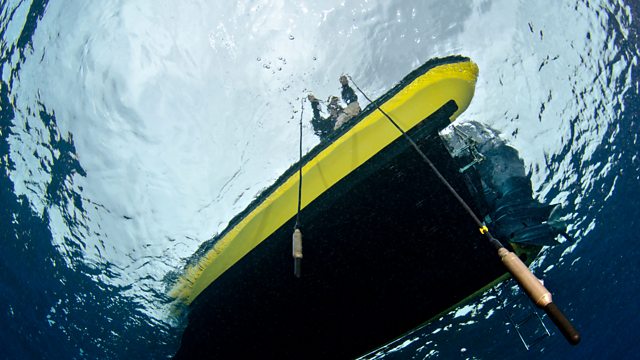 2: Waterlife
Verity Sharp listens to how the world's musicians, sound artists and poets are responding to the loss of species.
In the last year, the scale of the climate and wildlife crises has been laid bare by scientists around the globe. A frightening number of species are falling silent as a result. How are the world's musicians, sound artists and poets responding?
In the second episode, Verity Sharp journeys underwater into a soundworld that even the most dedicated experts know relatively little about. 90% of the oceans' species are still unclassified, let alone recorded.
If we were more familiar with the sounds of waterlife, might we care for it more? Verity listens to shrimp crackling and fish grunting. On Easter Island, where the Pacific stretches for thousands of miles in every direction, the ocean means everything to the local community, including its musicians. And Verity goes for a walk in rural Hampshire to commune with an unassuming waterway that has had far-reaching implications for the British way of life, but where key species are facing ever-greater threats.
With contributions from Jana Winderen, Yoyo Tuki, Sam Lee and Philip Gross.
Produced by Chris Elcombe
A Reduced Listening production for BBC Radio 4.
Additional material:
Musicians of Torba Province, Vanuatu - 'Dolap Warer music' (Wantok Musik)
Photo: © José Alejandro Álvarez / IG: josealejandroalvarez_photos
Last on