Main content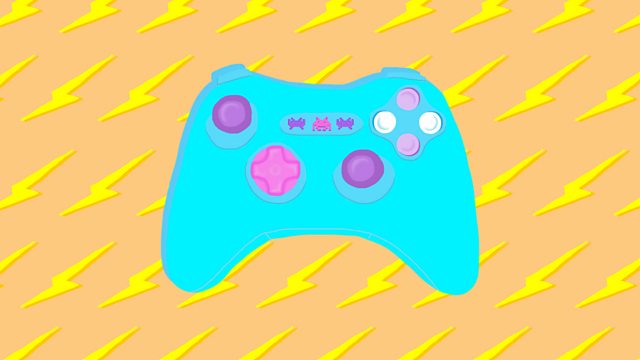 Women and Gaming; ICU nurse Dawn Bilbrough; Poulomi Basu; Puberty blockers
How is gaming helping women's physical and mental health? And reporter Deborah Cohen discusses the latest evidence around puberty blockers.
Dawn Bilbrough is a critical care nurse from York who in the early stages of COVID-19 posted an emotional video on social media that went viral. She was appealing to the public to stop panic buying as she was unable to get the basics in her supermarket after her shift ended. She joins Jane to discuss the impact of the video and what it has been like working on the frontline.
This week Woman's Hour is focusing on women and gaming – and today we hear from cyberpsychologist Dr Daria Kuss who's been investigating the links between game-play and well-being. Our reporter Lotta Haegg also speaks to Emma Brown from Oxford, who's discovered a new-found motivation for exercise thanks to a virtual reality headset, and Lucy Hull from Birmingham who plays video games to forget her complex health problems.
Last month information on the NHS website about the use of puberty blockers was changed. It had previously said that the drugs used to supress hormones at the onset of puberty in children experiencing gender dysphoria were fully reversible. The NHS now offers the cautious advice that: "Little is known about the long-term side effects of hormone or puberty blockers in children with gender dysphoria". NICE, the body which provides evidence-based guidance for the NHS is currently examining the latest clinical guidance on puberty blockers and cross sex hormones as part of a review of current policies. Deborah Cohen, Health Correspondent for BBC Newsnight explains what medical questions there are about the use of puberty blockers and what the current review means.
Poulomi Basu is an Indian artist, photographer and activist, whose work advocates for the rights of women. Her new book Centralia takes the reader deep into the forests of central India, where a little known and under reported conflict between an indigenous tribal people and the Indian state has been simmering for more than four decades. Poulomi went to the region and was embedded with female guerrillas who shared their documents and stories with her.
In the final part of our series 'Troupers' - which celebrates the many and varied ways in which volunteers support our communities - we meet Sarah Burrows. She talks about her efforts to help families protect and support children affected by a parent being sent to prison. The reporter is Laura Thomas.
Last on
Broadcast

Podcast
Women's voices and women's lives - topical conversations to inform, challenge and inspire.