Main content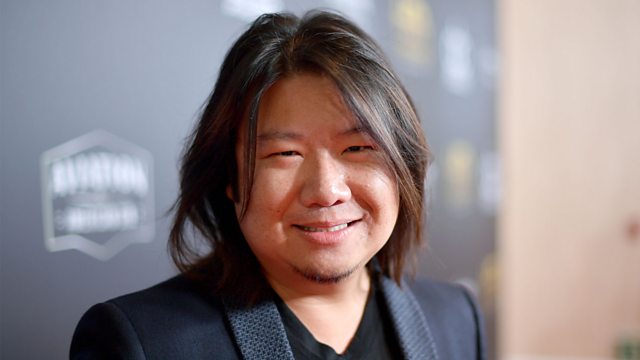 Kevin Kwan, Annilese Miskimmon of ENO, Danielle Brathwaite-Shirley
Crazy Rich Asians novelist Kevin Kwan; Annilese Miskimmon, artistic director of English National Opera; artist Danielle Brathwaite-Shirley; Florence's Uffizi Gallery
Kevin Kwan, author of the Crazy Rich Asians novels, which was adapted into the hit film of 2018, talks about his new book Sex and Vanity, a satire set in the worlds of uber-rich New York and Capri, and is an homage to EM Forster's A Room with a View.
Annilese Miskimmon, the new Artistic Director of English National Opera, discusses her first project, ENO Drive & Live, a series of live opera performances that audiences can safely drive to and stay in their cars for the experience.
As demonstrations for Black Trans Lives take place in the UK and the USA, Caitlin Benedict talks to creator of the Black Trans Archive, Danielle Brathwaite-Shirley, about how a video game can archive the experiences of black transgender people.
Eike Schmidt, director of the Uffizi Gallery in Florence, discusses how the institution has chosen to focus on younger people and those from the local area, rather than the usual international visitors, since re-opening post-coronavirus.
Presenter Kirsty Lang
Producer Hannah Robins
Main image: Kevin Kwan
Image credit: Matt Winkelmeyer/Getty Images for HFA
Last on

Broadcast