Main content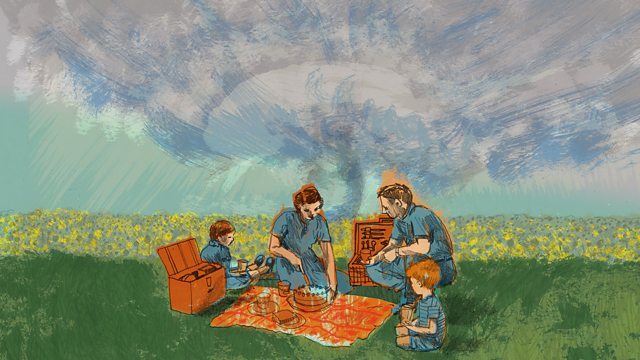 Normal
Aleks Krotoski asks if moving our lives online has given us a false sense of normality during these extraordinary times.
Aleks Krotoski asks if moving our lives online has given us a false sense of normality during these extraordinary times.
For those of us lucky enough to be able to work, shop and socialise there our connections to the digital world have been a lifeline, keeping us in touch with what normality is or at least was. If lockdown had happened 15 years ago it might have been a very different story.
Aleks explores the experiences of people who used technology to try and feel normal to see where it works and where it doesn't as well as investigating our whole concept of 'normal' and why we cling to it so desperately.
Producer: Peter McManus
Research: Elizabeth Ann Duffy and Anna Miles
Last on
Njeri Damali Sojourner-Campbell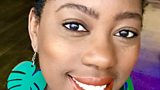 Njeri Damali Sojourner-Campbell is an emerging thought leader in Black Science Fiction and Fantasy, and a Booktuber whose YouTube channel can be found at Onyx Pages
Gideon Lichfield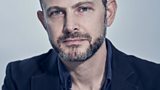 Gideon Lichfield has been the editor-in-chief of MIT Technology Review since December 2017. He spent 16 years at The Economist, first as a science and technology writer and then in postings to Mexico City, Moscow, Jerusalem, and New York City. In 2012 he left to become one of the founding editors of Quartz, a news outlet dedicated to covering the future of the global economy that is now widely recognized as one of the most innovative companies in digital media. Gideon has taught journalism at New York University and been a fellow at Data & Society, a research institute devoted to studying the social impacts of new technology. He grew up in the UK and studied physics and the philosophy of science.
Pic: Ian Allen
Dr Rowena Hill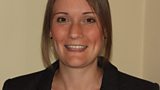 Dr Rowena Hill is a psychologist at Nottingham Trent University. She researches the human aspects of emergency management and disaster. She looks at the human behaviour in emergencies, considering both the behaviours of the public and those managing the emergency. Her research involves working with those in emergency management roles to support them to use the academic evidence base to inform their practice through collaborative research. Her work has considered decision-making in emergency management, the impacts on wellbeing of emergencies, how emergency management policies are applied and more recently, the consequences and impacts of Covid-19. 
She is currently seconded to the Covid-19 response, but she is contributing here in her capacity as a psychologist at Nottingham Trent University.
Clarisse Loughrey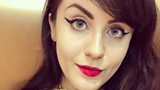 Clarisse Loughrey is the chief film critic for The Independent. She also acts as a regular stand-in for Mark Kermode on BBC Radio 5 Live's 'Kermode and Mayo'


Ashley Fetters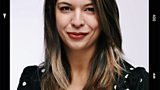 Ashley Fetters is a freelance journalist and a former staff writer at The Atlantic. She covers relationships, friendships, and families, and her work has also appeared in The New York Times, The Washington Post, New York Magazine, and GQ, among other publications. A graduate of Northwestern University's Medill School of Journalism, Ashley now lives just outside New York City in Hoboken, New Jersey, and has spent most of the last few months at home doing yoga and watching gourmet-cooking videos on YouTube with her partner.


Joshua Knobe
Joshua Michael Knobe is an experimental philosopher, whose work ranges across issues in philosophy of mind and action and ethics. He is Professor of Cognitive Science and Philosophy at Yale University
Prof John Maule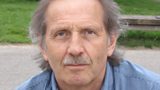 While not appearig in the programme John Maule provide invaluable assistance in creating it. He is Emeritus Professor of Human Decision Making at Leeds University Business School working within the Centre for Decision Research (https://cdr.leeds.ac.uk/). Over the last 40 years he has researches how individuals, groups and organisations take decisions and how we can use this knowledge to help them make better decisions. He is a psychologist and has published widely on such topics as: communicating risk to the public, the effects of time pressure and emotion on risk taking and decision making, and on the thinking processes underlying human cooperation. He has a very strong commitment to applying academic theory and research to professional and work contexts and has carried out consultancy and applied research with a broad range of private and public sector organisations.  He is a past president of the European Association for Decision Making.
Broadcast