Main content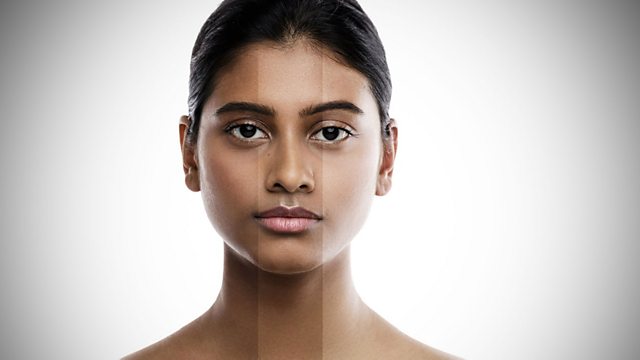 Skin-lightening creams
Changes in the marketing of skin-lightening creams. Why is gaming so popular with women? Covid-19 and Panama. Legal challenge to the Child Maintenance Service.
Last week Johnson & Johnson announced it will cease production on two lines of skin-lightening products sold in countries across Asia and the Middle East. At the same time, Unilever, who own the skin-lightening cream Fair & Lovely, have announced that they will change the product's name. How significant are these moves? And why does the skin-lightening industry continue to be so popular, despite the dangers and controversy? Nimmi Dosanjh is Indian-Kenyan and light-skinned. Her 11 year old daughter is dark-skinned. Geeta Pandey is the Editor of BBC News Online, India Women and Social Affairs. Linasha Kotalawala is a lifestyle and beauty blogger.
Over the next few days we're going to be looking at women and gaming - the stereotype that only adolescent boys play video games doesn't tally with the figures, which show women make up almost 50 per cent of those that play. And, women over 40 are among the fastest growing group of people who regularly engage in smartphone, video, or computer games. Our reporter, Lotta Haegg, a gamer herself, has been speaking to women who are changing the culture of the industry and refusing to accept the stereotypes. Rhianna Pratchett is a video game writer and journalist.
Panama implemented a state-enforced lockdown to combat the spread of COVID-19 which was sex-segregated. In this, women are allowed out of the house on Monday, Wednesday and Friday, and men on Tuesday, Thursday and Saturday. On these days, individuals were only able to go to the supermarket or pharmacy. Clare Wenham, Assistant Professor in Global Health Policy at the London School of Economics and Political Science tells us how it worked out.
Four single mothers have launched legal proceedings against the government over the child maintenance support system which they say is failing them and their children. The women are being supported by the campaign group Gingerbread – Victoria Benson is their Chief Executive. Natalie has struggled to get maintenance payments for her sons for the last five years. But first we speak to Selaine Saxby, Conservative MP for North Devon and a member of the Work and Pensions Select Committee.
Presenter: Jane Garvey
Producer: Kirsty Starkey
Interviewed Guest: Nimmi Dosangh
Interviewed Guest: Geeta Pandey
Interviewed Guest: Linasha Kotalawala
Interviewed Guest: Rhianna Pratchett
Reporter: Lotta Haegg
Interviewed Guest: Clare Wenham
Interviewed Guest: Selaine Saxby
Interviewed Guest: Victoria Benson
Last on

Broadcast