Main content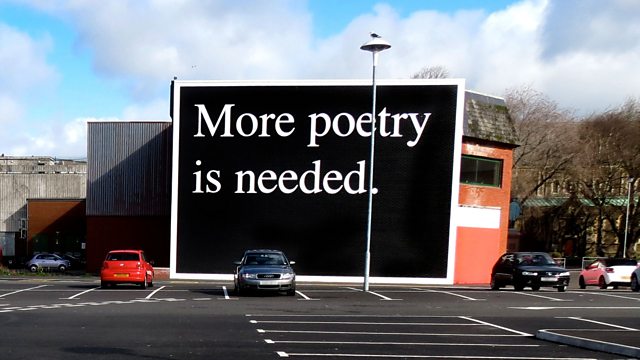 Poetry For Sale?
Poet and copywriter Rishi Dastidar explores the history of the relationship between poetry and advertising.
Why are so many brands using poets and poems to sell their products now? Does it work? And is it new? Through poems, interviews and archive material, poet and copywriter Rishi Dastidar explores the long relationship between poetry and advertising – from the poets who have worked in advertising and those writing new poems for brands; to the companies which have used classic poems in their marketing; to the language itself and how poetic techniques work on us, and why advertisers might want to use them.
Rishi finds recordings of Clive James, WH Auden, Allen Ginsberg, Fay Weldon and George Orwell in programmes from the BBC Archives. And to bring things up to date, he speaks to: Portland-based Matthew Dickman, author of four collections of poetry and copywriter for some of the biggest ads of the last ten years, for brands such as Nike and Chrysler. To poet Jo Bell (Kith; How to be a Poet), who has written for Nationwide's advertising campaigns; and to Jim Thornton, Deputy Executive Creative Director of advertising agency VCCP, who commissions poets to write for Nationwide's ads. He also speaks to poets Will Harris (Rendang, Mixed-Race Superhero) and Clare Pollard (Incarnation; Editor of Modern Poetry in Translation) about why some poets don't feel comfortable writing for ads.
As copywriter, Rishi Dastidar has written for a wide number of brands including O2 and Barclays. His second poetry collection, Saffron Jack, was published in the UK in 2020 by Nine Arches Press.
Image Credit: Jeremy Deller - More Poetry Is Needed, 2014
St Mary's Car Park, Swansea - Commissioned by Locws International for Art Across The City, Swansea, 2014
Courtesy of The Artist and The Modern Institute/ Toby Webster Ltd., Glasgow
Photo: Locws International
Produced by Mair Bosworth
Last on