Main content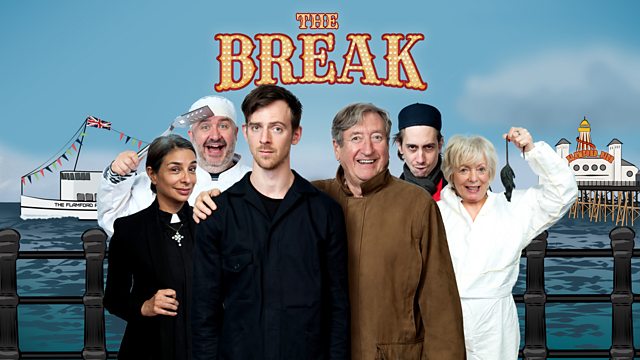 Philip Jackson, Alison Steadman, James Northcote and Rasmus Hardiker star. This week, Andy and Jeff have had enough of each other. Does Couples Therapy hold the answer?
Andy (James Northcote) and Jeff (Philip Jackson) find they have a big problem to solve - each other.
Fish Shop Frank (Mark Benton) suggests Couples Therapy as it worked so well for his ex-wife (and for him too, if he'd turned up). After a session with unorthodox therapist Dr Coulson (Alison Steadman), the treatment is such a success that Andy decides to move out.
Jeff, though wounded, puts a brave face on it and gets on with his life as best he can. Meanwhile, Andy, by contrast, is living the high life. He's run into an old friend from London, Sean (Rasmus Hardiker), and they're visiting nightclubs and restaurants and comedy gigs together.
Will Andy learn to appreciate true friendship? Will Jeff stop complaining about Andy cluttering up the hall with his shoes? When will Andy start to miss the plain but honest things that Jeff has to offer - like a really fierce and satisfying game of Scrabble?
Starring:
Philip Jackson
Alison Steadman
Mark Benton
Shobna Gulati
Rasmus Hardiker
James Northcote
Created and Written by Ian Brown and James Hendrie
Studio Engineered and Edited by Leon Chambers
Production Manager: Sarah Tombling
Produced and Directed by Gordon Kennedy
Recorded at The Soundhouse Studios, London
An Absolutely production for BBC Radio 4
Last on

Broadcast