Main content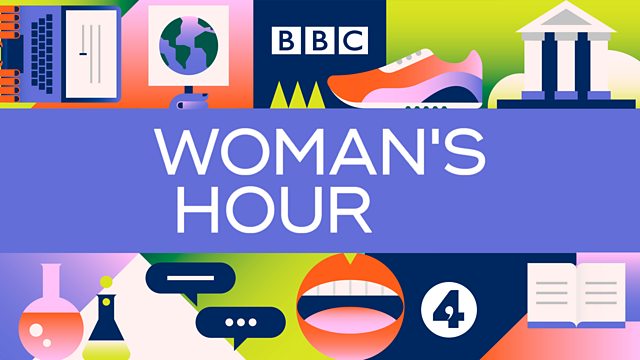 Women and Gaming;
How has the change in abortion law in Ireland impacted the statistics? Women and gaming; author Amanda Craig and her 9th novel; ensuring gender equality in the arts post-Coronavirus.
The stereotypical view of a gamer is a socially-isolated teenager who could be doing something better with their time. Liz Vickers is a 74 year old gamer from Manby, Lincolnshire, and so is her good friend, Bridget Odlin, aged 75, from Louth, Lincolnshire. They've been playing together, and separately, for almost more than 20 years. Lotta Haegg, an avid gamer herself, speaks to them.
A new government report in Ireland shows that 6666 women accessed abortions there in 2019. This is the first annual report to be published since medical abortion became legal in Ireland up to twelve weeks of pregnancy. This followed the result of the May 2018 referendum on the Eighth Amendment of the Constitution. What do the figures tell us about abortion care in Ireland now? Jenni speaks to Ellen Coyne, a journalist at the Irish Independent newspaper and Dr Trish Horgan, a GP in Cork City and member of START - Southern Taskgroup on Abortion and Reproductive Topics.
The novelist Amanda Craig joins Jenni to discuss her ninth novel - 'The Golden Rule'; inspired by both Patricia Highsmith's classic, 'Strangers on a Train', and the fairy-tale, 'Beauty and the Beast'.
Leading women in theatre have sent an open letter to Oliver Dowden, the secretary of state for digital, culture, media and sport. They are asking the task force, responsible for cultural renewal following the coronavirus pandemic, to develop their plans using a "gender lens" to ensure gender equality is considered and ensured. Maureen Beattie OBE, president of equity and Jennifer Tuckett, director of university women in the arts and literary director of Sphinx Theatre, discuss their concerns that gender inequality will increase in straitened, risk-averse conditions.
Presenter: Jenni Murray
Producer: Kirsty Starkey
Interviewed Guest: Ellen Coyne
Interviewed Guest: Dr Trish Horgan
Interviewed Guest: Liz Vickers
Interviewed Guest: Bridget Odlin
Reporter: Lotta Haeg
Interviewed Guest: Amanda Craig
Interviewed Guest: Maureen Beattie
Interviewed Guest: Jennifer Tuckett
Last on
Broadcast

Podcast
Women's voices and women's lives - topical conversations to inform, challenge and inspire.