Main content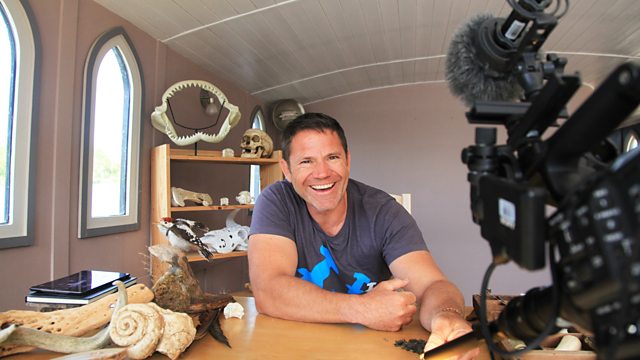 From peregrines to bats, wildlife expert Steve Backshall explores our urban animals.
In this unprecedented time of lockdown there has never been a better time to learn about the wildlife around us, and Deadly 60 fans have been sending in their videos, photos and questions for Steve Backshall to answer.
In this episode Steve explores the urban jungle. Our towns and cities may look like a tough place for wildlife, but for the most resourceful they're a land of opportunity. And judging by CBBC's most observant viewers, they're full of deadly animals!
Steve tells us why pigeons are the perfect prey for peregrine falcons. He unravels the mystery of a skull, then in a DIY demo, he dissects an owl pellet to see what this nocturnal assassin has been eating.
We learn how bats see the un-seeable using sound, and uncover their favourite hideaways… some of which are surprisingly close to us!
From bats to bugs he identifies Britain's coolest spider found in a Bristol bath and another that puts our finest highjumpers to shame!
But that's not all. The audience gets their chance to 'Beat Backshall' in a 60 second quickfire round. The question is, how many can Steve get right before his time is up?
In a fun-filled, fast and furious 13 minutes, we'll also get to see some of the best bits from 13 years of deadly exploration. In this episode Steve becomes a hunting peregrine falcon's favourite snack… in a sportscar, and gets very close to a hungry hyena in an Ethiopian city.