Main content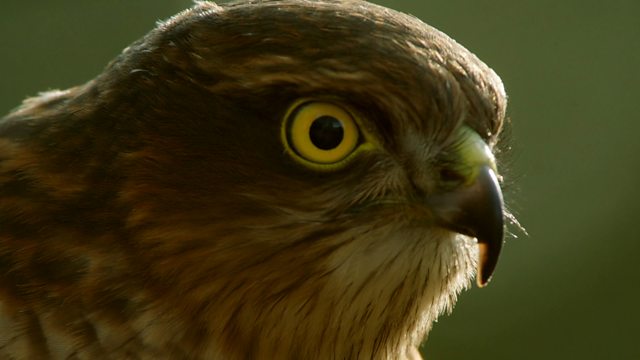 Wildlife expert Steve Backshall turns detective to solve CBBC viewers' animal mysteries. From birds to bees, Steve answers questions about flying animals.
In this unprecedented time of lockdown there has never been a better time to learn about the wildlife around us, and Deadly 60 fans have been sending in their videos, photos and questions for Steve Backshall to answer.
In this episode Steve explores our aerial assassins, and judging by CBBC's most observant viewers, the skies above us are home to a huge variety of deadly animals!
Steve unravels the mysteries of a bird nest and a feather collection, explains that kites are spreading far and wide, and how to bring birds to your bird table without making them dinner themselves!
In a DIY demo, Steve then shows us how to make fat ball dessert for our feathered friends, before basking in butterfly, bee and wasp glory!
But that's not all. The audience gets their chance to Beat Backshall in a 60 second quickfire round. The question is, how many can Steve get right before his time is up?
In a fun-filled, fast and furious 13 minutes, we'll also get to see some of the best bits from 13 years of deadly exploration. In this episode Steve gets hunted down by a silent forest predator, and catches the world's biggest and most feisty wasp!