Main content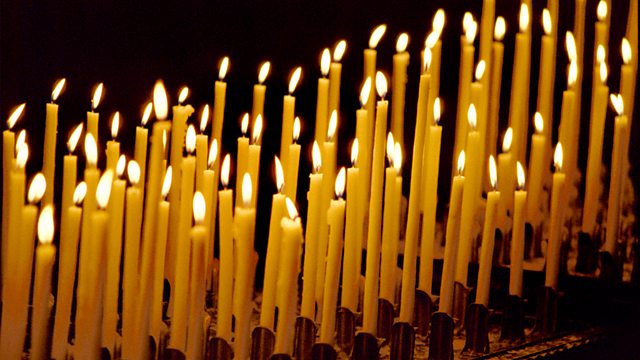 27/06/2020
Spiritual reflection to start the day with The Rev Philip Blackledge of Holy Trinity Episcopal Church, Melrose.
Last on

Script
Good morning.
So here begins the weekend. Although in these new days, for some of us it can be hard to distinguish one day from another. Since the beginning of lockdown the pattern of our days has had to change, and it can feel as though you never quite know what day it is. I often wonder when out walking the dog, what sense of time animals have. Can they number their days, and seasons? Sometimes time can feel as though it is hurtling by, hours and days fly away from us, and our lives are filled with the detritus of things not done and tasks half finished. Sometimes the time can weigh heavy on our hands, an uncomfortable gap in what we wish was a more productive life. 
When the ancient astronomers were gazing into the heavens, they were able to discern the movement of the moon and the sun, the stars, with such precision that it defined our minutes and milliseconds. But the scale of God's time is vast, the heavens are engaged in an eternal slow dance of stars and planets, comets and dust clouds, nebula and supernovae, all moving through their cycles of life and death and rebirth in their own good time. It reminds me to stop watching the seconds, and gaze up into the beauty of eternity. When I can spare the time...
Slow us down, gracious Lord, slow us that we might join in the dance of the heavens. Slow us down until we breathe deep of your beauty, until we quiet our racing minds. Slow us down until our focus widens, our gaze lifts upwards, our stillness matches the silence of your creation, until we, like Our Lord, can share the silence of eternity, interpreted by love. Amen.
Broadcast