Main content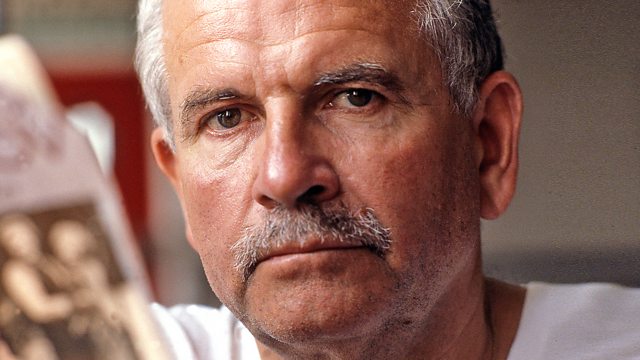 Sir Ian Holm, Jean Kennedy Smith, Felicity Bryan MBE, Lily Lian
Matthew Bannister on actor Sir Ian Holm, US ambassador Jean Kennedy Smith, literary agent Felicity Bryan, singer Lily Lian.
Pictured: Sir Ian Holm
Matthew Bannister on
Sir Ian Holm, the respected actor best known for playing Bilbo Baggins in the Lord of the Rings films and for his interpretation of Shakespeare and Pinter.
Jean Kennedy Smith, the last survivor of nine children of Joseph Kennedy. She was US ambassador to Dublin at a significant time in the Northern Ireland peace process.
Felicity Bryan the literary agent who steered the careers of many leading writers, including James Naughtie who pays tribute.
And Lily Lian, thought to be the last traditional Parisian street singer.
Interviewed guest: Steven Jacobi
Interviewed guest: Shane Harrison
Interviewed guest: Laurence Leamer
Interviewed guest: James Naughtie
Interviewed guest: Agnes Poirier
Producer: Paula McGinley
Archive clips from: Richard III, Radio 3 26/08/1985; Woman's Hour, Radio 4 16/09/1970; The Iceman Goeth, Radio 4 23/04/2009; Chariots of Fire, directed by Hugh Hudson, Allied Stars/Goldcrest Films 1981; The Lord of the Rings: The Fellowship of the Ring, directed by Peter Jackson, New Line Cinema 2001; The Borrowers, BBC Two 1992; Be My Guest, Radio Ulster 24/09/1994; Today, Radio 4 17/03/1995; The Good Friday Agreement April 1998, Irish Foreign Ministry 16/01/2004; Agents During Lockdown: Felicity Bryan, FBA 14/04/2020.
Last on
Sir Ian Holm
Born 12 September 1931; died 19 June 2020, aged 88.
Last Word spoke to writer Steven Jacobi.
Jean Kennedy Smith
Born 20 February 1928; died 17 June 2020, aged 92.
Last Word spoke to the BBC's Dublin correspondent Shane Harrison, and Laurence Leamer, journalist and author.
Felicity Bryan MBE
Born 16 October 1945; died 21 June 2020, aged 74.
Last Word spoke to her friend, author and broadcaster James Naughtie.
Lily Lian
Born 1 May 1917; died 24 May 2020, aged 103.
Last Word spoke to journalist Agnes Poirier.
Broadcast