Main content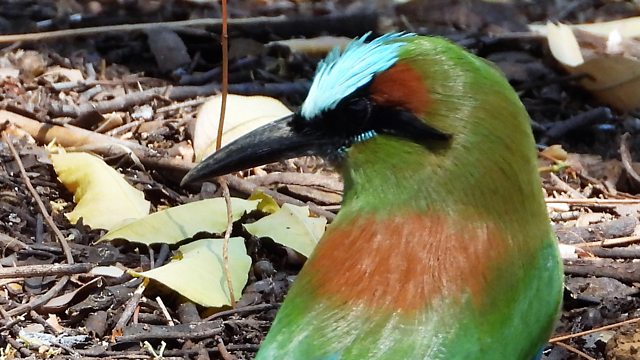 1: Birds
Verity Sharp listens to how the world's musicians, sound artists and poets are responding to the loss of species.
In the last year, the scale of the climate and wildlife crises has been laid bare by scientists around the globe. As ecosystems collapse, a frightening number of species are falling silent. How are the world's musicians, sound artists and poets responding?
Music broadcaster and gardener Verity Sharp meets the artists seeking to memorialise and document the species on the cusp of extinction.
The series begins with the most fondly held sounds of our natural environment - birdsong. What does it mean to us, and how might this shift as species disappear?
We visit the Australian outback in the small hours to listen to the crystalline and endlessly inventive pied butcherbird; and hear how an ancient myth is inspiring hope in Nicaragua, how a Welsh musician is reviving an old folksong to draw attention to the plight of the cuckoo, and what it's like to live with the ghosts of extinct birds.
With contributions from Hollis Taylor, Sally Ann McIntyre, Tamara Montenegro, Owen Shiers and Nan Craig.
Produced by Chris Elcombe
A Reduced Listening production for BBC Radio 4
Additional material:
Annie Johnson - 'Cànan nan Eun', copyright of the Canna Collections, National Trust for Scotland
Recording of Mr Humane Humana, 1949 , copyright Nga Taonga Sound & Vision
Photo: © Salvadora Morales
On radio