Main content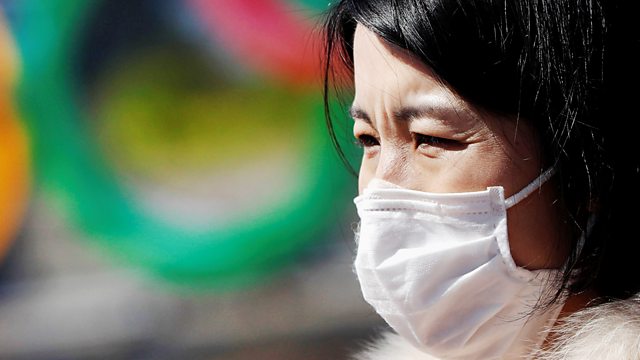 Meanwhile in Tokyo
Covid halted this year's Tokyo Games but in truth it was already in trouble. Writer David Goldblatt asks whether the future of the Games itself is fit for the 21st Century?
The pause button has been pressed on the Olympic Games in Tokyo. Writer David Goldblatt asks if not just Tokyo but the Games themselves are fit for the 21st Century? One that promises pandemics, global warming, global recession whilst long standing issues with doping and corruption still unresolved.
In truth Tokyo 2020 Olympics was already in trouble. The president of the Japanese Olympic Committee is under investigation for corruption during the 2020 bid process. The budget – originally $7 billion – tripled to over $22 billion. The Fukushima nuclear disaster of 2011 hangs like a shadow over Tokyo 2020. Japan's Prime Minister Shinzo Abe still sees them as an example of how 'Abenomics' is dragging the country out of its post-bubble economic lethargy. The IOC, after the controversies and mismanagement of the Rio games, see them as an opportunity to return to a successful and tightly run Olympics. However, the Tokyo games have also pointed to the enduring problems and the current model of staging the Olympics.
Thomas Bach, IOC president, is now claiming that the games will be a "beacon of light" in these dark times. A fragmented but globalised world needs celebrations of cosmopolitan humanity more than ever. Sport offers the perfect content for such a ritual, but as the fate of Tokyo 2020 suggests, putting on the show is coming at and higher and higher price in a world where fewer cities are prepared to foot the bill. Tokyo 2020 won't be the last Olympic Games, but as with everything else during this pandemic, we are unlikely to think about them in the same way ever again.
With the voices of Jules Boykoff, Frank Cottrell-Boyce, Keiko Itani, Cerianne Robertson, Sir Hugh Robertson, Stratos Safieolas, Garry Whannell, Andrew Zimbalist
Producer: Mark Burman
Last on

Broadcasts