Main content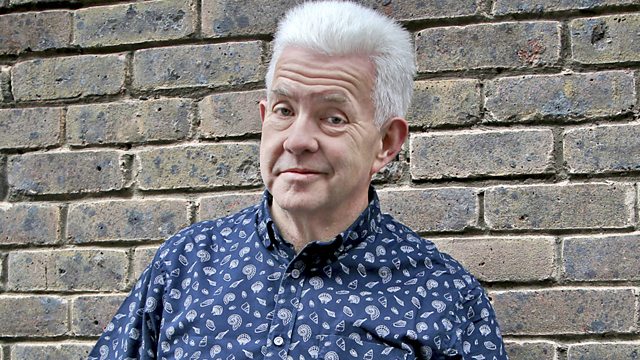 The Octopus Verb
An eight-tentacled look at the world of the cephalopod, with philosopher Peter Godfrey-Smith, the writer Kate Fox, and with new poetry from Tania Hershman and Matthew Welton.
An eight-tentacled look at the world of the cephalopod, and the way these intelligent sea creatures inspire writers and performers.
Peter Godfrey Smith is the author of 'Other Minds: The Octopus, The Sea, and the Deep Origins of Consciousness'. The book has become a cult classic, introducing many people to the remarkable intelligence of the octopus and other cepahalopods, and asking questions about what the evolution of that intelligence might mean for humans. Peter shares his experience of an incredible cuttlefish display, watching it change colour repeatedly, and shares his sense that cephalopods are often as interested in humans as we are in them.
Whilst writing her latest book, Tania Hershman was surprised to find herself with a female octopus as an imaginary friend. Tania reads from her work-in-progress, a poetry collection entitled 'Still Life with Octopus' in which the poet discovers her octopus reading several books at the same time, and performing feats of flexibility (a sequence partly inspired by reading 'Other Minds').
Matthew Welton has just published 'Squid Squad: A Novel' (Carcarnet). Spoiler alert – it contains only one brief reference to a cephalopod, and is not a novel in the traditional sense. Not to be deterred, The Verb detects a 'squid aesthetic' in Matthew's work, hinted at in the title poem, with its cast of characters who might be said to interact in the manner of a squid's connected but independent tentacles.
This week Verb regular Kate Fox has formed a psychic link with 'Pauline the Octopus'. Pauline is the sister of Paul the Octopus, who famously predicted the results of the 2010 Men's Football World Cup. Pauline is an eminent octopus film reviewer and through Kate offers up her thoughts on the Octopus as represented by humans on celluloid – for which she has coined the word 'Schlocktopus'
This week's lockdown poem comes from Catherine Ayres, who has been considering her complicated relationship with the octopus and has found it offers a useful metaphor for social distancing. The poem features in 'Write Where We Are Now', curated by Carol Ann Duffy and Manchester Metropolitan University. www.mmu.ac.uk/write
Presenter: Ian McMillan
Producer: Faith Lawrence
Last on