Main content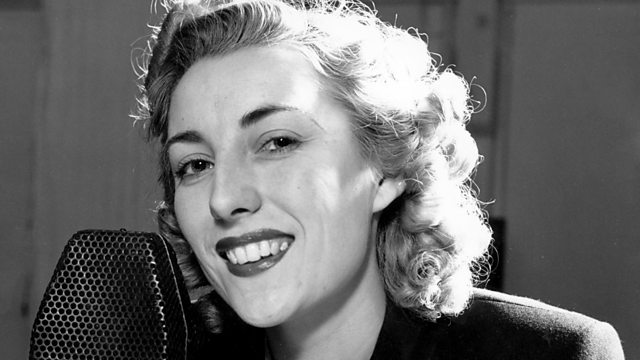 Vera Lynn remembered, guitarist Sean Shibe, PlacePrints audio plays reviewed, Poetry from Alison Brackenbury
Neil Brand pays tribute to Dame Vera Lynn, guitarist Sean Shibe plays Bach on the guitar, PlacePrints audio plays reviewed and poetry from Alison Brackenbury.
We mark the passing of Dame Vera Lynn, the Forces' Sweetheart, whose songs helped raise morale in World War Two. After Dame Vera's death, aged 103, was announced today, composer and author Neil Brand explores her unique musical gifts.
Scottish guitarist Sean Shibe's critically acclaimed work brings a new approach to the classical guitar by experimenting with instruments and repertoire. His new album Bach: Pour La Luth Ò Cembal, featuring works written for the lute but played on guitar, is number one in the Official Specialist Classical Chart.
PlacePrints is a series of audio plays by David Rudkin invoking the hidden stories imprinted on ten different locations around the UK, and spanning time from the Stone Age to the present day. Jack McNamara, director of theatre company New Perspectives, has been recording these vignettes over four years with actors including Josie Lawrence, Toby Jones, Stephen Rea, Juliet Stevenson and Michael Pennington. Theatre critic Susannah Clapp reviews this ambitious endeavour.
Alison Brackenbury is Front Row's poet-in-residence this week taking inspiration from her travels around the country. Wherever she goes Alison visits museums and galleries. Their current closure this has inspired her to write new poems about some of the museums she has visited, and so, imaginatively, open them up. Today she takes us back to the 16th century and to Holyroodhouse in Edinburgh. Here Mary, Queen of Scots, witnessed her husband murder her secretary, and confronted John Knox who objected to rule by 'the monstrous regiment of women'.
Presenter: John Wilson
Studio Manager: Matilda Macari
Producer: Simon Richardson
Main image: Dame Vera Lynn
Last on

Alison Brackenbury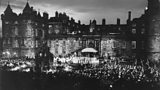 Palace of  Holyroodhouse
Alison Brackenbury
Introduction to my poem inspired by The Palace of Holyroodhouse, Edinburgh



Have you reflected, in these weeks, on places you haven't visited, at home or abroad? I wish I'd spent more time in Scotland.
But I have visited Edinburgh, and the Palace of Holyroodhouse. I expected massive stairs and lofty chambers. I found twisting stone steps and low-ceilinged rooms. Here, in 1566, heavily pregnant, Mary Queen of Scots saw her secretary, David Rizzio, stabbed by her husband, Lord Darnley. After Darnley's own mysterious death, Mary married the Earl of Bothwell, in Holyroodhouse. She was then forced to flee Scotland.
Here too, while still a teenager, Mary held a memorable meeting with the Protestant leader, John Knox. He had protested against her rule in a work called The First Blast of the Trumpet Against the Monstrous Regiment of Women. Much can be said against Mary, but I think she showed considerable courage in confronting Knox. Here is a poem which tries to catch some of the echoes in these shadowed rooms.
The Queen's apartments in the Palace of Holyroodhouse
Should Scotland's towers rise lordly,
the young Queen's skirts sweep wide?
Steps dip and twist so meanly
a child must duck inside.
How close they press, our life's rooms,
like sweat, which lines fine clothing,
as intimate as locks.
Upright, with careful bearing,
no thread of red hem trailing,
the Queen waits for John Knox.
She will flee her baby, let
her twisted husband die,
her soft musician butchered,
a second thug to try.
How straight she stands in freedom,
dances lilt her veins like rage.
Bloomed candles light her eyes,
while Knox's wife, a daughter's age,
slowly turns her Bible page.
He climbs with heavy thighs.
He speaks for the tired poor.
Her petticoats sigh silk.
Careless, he will thump the floor
while her breasts ache with milk.
While righteous dark rules his night,
must her light-voiced pleas still lose?
How boldly she declares:
crooked steps slip from your shoes,
quick time gutters, you must choose,
John Knox stamps up the stairs.
Broadcast