Main content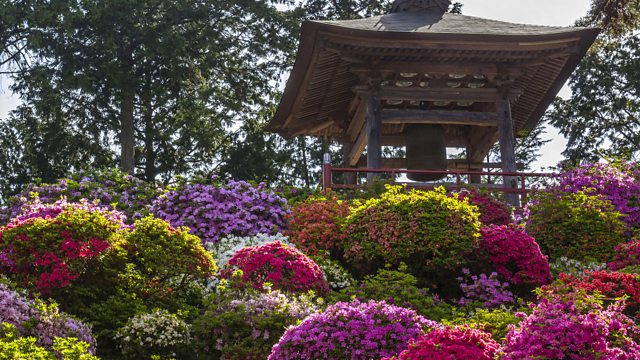 Tokyo is one vast timepiece. Its little alleys and great avenues, its forgotten canals and temples make up the face of a great watch. And it's ancient bells are magnificent.
For over 300 years, Japan closed itself to outsiders, developing a remarkable and unique culture. During its period of isolation, the inhabitants of the city of Edo - later known as Tokyo - relied on its public bells to tell the time.
Anna Sherman tells of her search for the bells of Edo, exploring the city of Tokyo and its inhabitants and the individual and particular relationship of Japanese culture - and the Japanese language - to time, tradition, memory, impermanence and history.
Through Anna's journeys around the city and her friendship with the owner of a small, exquisite cafe, who elevates the making and drinking of coffee to an art-form, The Bells of Old Tokyo presents a series of hauntingly memorable voices in the labyrinth that is the metropolis of the Japanese capital - an aristocrat plays in the sea of ashes left by the Allied firebombing of 1945; a scientist builds the most accurate clock in the world, a clock that will not lose a second in five billion years.
Abridged by Polly Coles
Read by Amanda Root
Produced by Clive Brill
A Brill production for BBC Radio 4
Last on
Broadcasts