Main content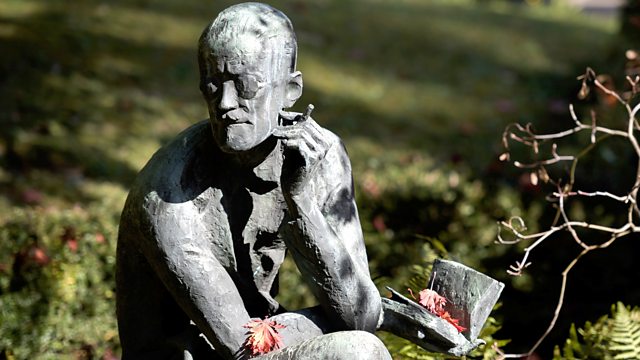 James Joyce
Andrew Marr discusses Ulysses and the legacy of Joyce with writers Edna O'Brien, Colm Tóibín and Mary Costello.
James Joyce's Ulysses is considered one of the most important works of modernist literature. It is both celebrated and commemorated annually on the 16th June – Bloomsday – the day on which the novel is set. The traditional celebrations held in Dublin since the 1950s have been curtailed this year because of COVID-19, but Andrew Marr discusses the legacy of Joyce with the writers Edna O'Brien, Colm Tóibín and Mary Costello.
Edna O'Brien first encountered Joyce's work in the 1950s, and his writings of 'the rough and tumble of everyday life' spurred her extraordinary writing career. She has written a biography of Joyce, and her portrait of his marriage, James and Nora, has just been reissued.
Colm Tóibín encounters the spirit of Joyce and his creation, Leopold Bloom, constantly as he walks the streets of Dublin. In his collection of essays, Mad, Bad, Dangerous to Know, he looks at Joyce in relation to the writer's father.
Mary Costello is a self-confessed Joyce obsessive. In her latest novel, The River Capture, she pays homage to Ulysses.
Producer: Katy Hickman
Last on
Broadcasts