Main content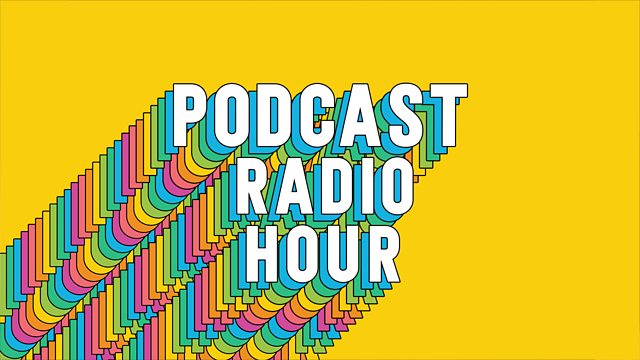 Pride podcasts and Refugee week
Amanda Litherland and Scott Bryan recommend podcasts including a selection for LGBT pride month, and Abdulwahab Tahan speaks about his new refugee focused podcast Integrate That.
Amanda Litherland and Scott Bryan recommend great podcasts and speak to their creators.
First, a selection of new series:
Boom/Bust: The Rise and Fall of HQ Trivia (The Ringer)
Nut Jobs (Audible)
The Stubborn Light of Things (Melissa Harrison)
Changes with Annie Mac
Her Spirit Podcasts
And as we are in the middle of Pride month, some recommended LGBTQ+ listening from:
Pride And Joy (BBC Sounds)
Anthems - Pride (Broccoli Content)
I'm Grand Mam
Growing Up With Galdem
Then we speak to podcaster and refugee Abdulwahab Tahan about his new series Integrate That, launched as part of UK Refugee Week. We hear how the podcast tells stories with refugee voices front and centre.
And continuing our review of some of this year's nominations for the British Podcast Awards, we hear who is nominated in the Best Entertainment category:
George Ezra & Friends
Help I Sexted My Boss
No Country For Young Women
Off Menu with Ed Gamble and James Acaster
Sam Walker's Desert Diaries
Something Rhymes with Purple
Last on
Broadcasts

Podcast
Presenters recommend their favourite podcasts and speak to the people who make them.