Main content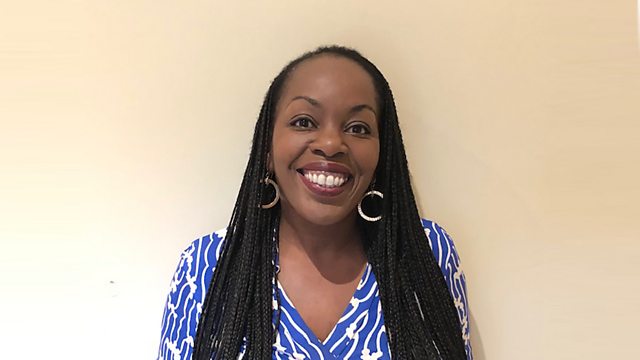 Author Rachel Edwards, Equality in the home, Explorer Vanessa O'Brien
Rachel Edwards on Darling a 'Brexit thriller'. Could Covid-19 improve equality in the home? Plus Victims Commissioner for England and Wales, Dame Vera Baird QC.
Bernadine Evaristo's bestseller Girl, Woman, Other is on plenty of reading lists after winning the 2019 Booker Prize, but what books are getting her through lockdown? One of them is Darling by Rachel Edwards - who joins Jenni to tell her all about her debut novel.
Research shows that in lockdown, in heterosexual couples, women still do the majority of the childcare and chores. However, there has been a modest increase in the time men spend on these tasks overall. So could this be an opportunity to improve equality in the home? In April we ask you to get involved with research into how lockdown is affecting the well-being of families. The team at Sussex University now have their first set of preliminary results. PhD researcher Ali Lacey discusses their findings along with Mary-Ann Stephenson, Director of the UK Women's Budget Group and Francine Deutsch, Emeritus Professor of Psychology and Education at Mount Holyoke College in the US, and editor of Creating Equality at Home – How 25 Couples Around the World Share Housework and Childcare.
You may have read in the papers this week that there are worries about the way the police are extracting and using information taken from mobile phones. Of particular concern was the use of such information where rape is alleged and there appears to be evidence that where a victim refuses to hand over a mobile, investigations are being brought to a halt. A report by the Information Commissioner's Office argues that current mobile phone extraction practices and rules risk negatively affecting public confidence in the criminal justice system we hear from the Victims Commissioner for England and Wales, Dame Vera Baird QC.
Plus explorer Vanessa O'Brien, the first woman in the world to reach Earth's highest and lowest points, on why she wants o inspire other women to take on challenges.
Presenter Jenni Murray
Producer Beverley Purcell
Guest; Rachel Edwards
Guest; Vanessa O'Brien
Guest; Ali Lacey
Guest; Mary-Ann Stephenson
Guest; Prof. Francine Deutsch
Guest; Dame Vera Baird QC
Last on

Broadcast