Main content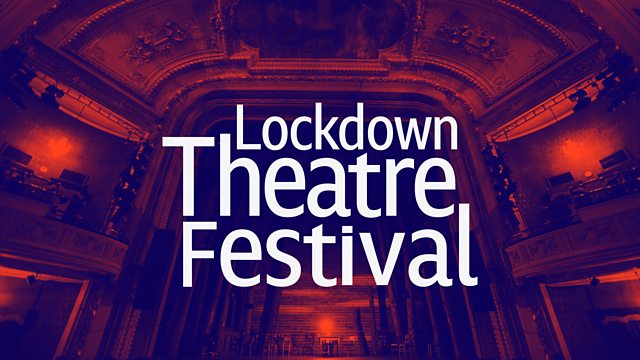 Lockdown Theatre Festival: Love, Love, Love
By Mike Bartlett. The Lyric Hammersmith Theatre production, recorded under lockdown. With Rachael Stirling and Nicholas Burns. Directed by Rachel O'Riordan.
By Mike Bartlett.
Love, Love, Love had just opened at the Lyric Hammersmith Theatre when the theatres closed in March 2020. Lockdown Theatre Festival gives it a new lease of life on radio, using technological solutions to record the actors at home.
Mike Bartlett's play charts one couple's journey 40 years on from the era of free love to the beginning of the 21st century. Smoking, drinking, affectionate and paranoid, Kenneth and Sandra build their life and family together in a time of increasing national prosperity, when the future is always better than the past. Now they're retired and their children grown, but why hasn't it all worked out the way they thought? What happens when the children you think you've done everything for, believe you haven't done enough?
Kennet ..... Nicholas Burns
Rose ..... Isabella Laughland
Henry ..... Patrick Knowles
Jamie ..... Mike Noble
Sandra ..... Rachael Stirling
Directed by Rachel O'Riordan
Theatre Sound Design by Simon Slater
Produced by Jeremy Mortimer and Steve Bond
Additional production by Jack Howson
Sound Editing by Adam Woodhams
Production coordinator Gabriel Francis
Production manager Sarah Kenny
Executive Producers Bertie Carvel and Joby Waldman
A Reduced Listening Production
Mike Bartlett is a multi-award winning playwright and screenwriter. His play King Charles III won Critics Circle Award for Best New Play, Olivier Award for Best New Play and was nominated for a Tony Award for Best New Play. Love Love Love won Best New Play in the 2011 Theatre Awards UK, Cock won an Olivier Award in 2010 for Outstanding Achievement in an Affiliate Theatre, he won the Writer's Guild Tinniswood and Imison prizes for Not Talking, and the Old Vic New Voices Award for Artefacts. His television series The Town was nominated for a Bafta for Breakthrough Talent. He won Outstanding Newcomer for British Television Writing at the British Screenwriters Awards 2016 for Doctor Foster.
Lockdown Theatre Festival was set up by Bertie Carvel as a positive, creative response to the coronavirus crisis, which has forced theatres all over the world to close, with no knowing when - or in some cases if - they will reopen. It captures in audio form some of the stage productions that had their performances unexpectedly cut short. Using innovative techniques, actors record "down the line" from isolation, linked with each other and with the director via video conferencing.
Last on
Actor Bertie Carvel explains the festival & the important questions it raises
Broadcast

Featured in...
Broadcasting some of the stage productions which had their performances cut short.

Creativity, performance, debate