Main content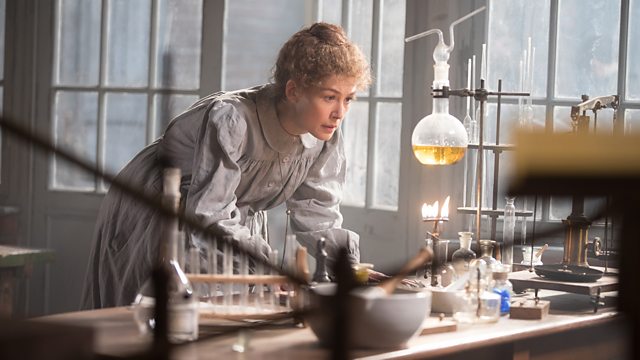 Rosamund Pike, Covid-19 and women's finances, Florence Given, Fertility clinics
The actor Rosamund Pike on playing the scientist Marie Curie. What impact has Covid-19 had on women's personal finances?
The scientist Marie Skłodowska Curie is recognised throughout the world but how much do you really know about her and her ground breaking Nobel prize winning discoveries? The Oscar nominated star of Gone Girl on playing the Nobel prize winning scientist in the film Radioactive.
The debt advice charity, Step Change, warned that British households are expected to rack up debts worth a combined £6bn because of the health emergency as they fell behind with their bills. And it looks like this will disproportionately impact on women. Jude Kelly, Founder of the Women of the World Festival who is involved in the Insuring Women's Futures programme, Zubaida Haque, Interim Director of the Runnymede Trust and a member of the Independent Sage and a commissioner for the Women's Budget Group and Amy Cashman, CEO of Kantar's Insights Division discuss.
Protests are expected this weekend across the UK. What do you do if your child wants to go? We hear from Monique Bouffé who is a member of the Black Protest Legal UK Support team, as well as Talja Parkinson who has three sons..
Fertility clinics were told last month that they could reopen as long as social distancing measures were in place. Being without access to fertility treatment has left thousands of couples – as well as single women – worried that they might run out of chances to conceive. We hear from Dr Zeynep Gurtin, Lecturer at the Institute for Women's Health at University College London, Rachel Cuttings from the Human Fertilisation and Embryology Authority, and Seetal Savla who has just restarted her fertility treatment.
The historian Bettany Hughes talks about her new Channel 5 series A Greek Odyssey where she retraces the steps of Odysseus from the coast of Turkey where the mythical Trojan War took place to the island of Ithaca in the West of Greece.
Florence Given is a 21-year-old artist, writer and feminist. In 2019 she was named Cosmopolitan's Influencer of the Year. She has just written her first book, Women Don't Owe You Pretty. She tells us why girls and women don't owe prettiness to anyone.
Presenter: Jane Garvey
Producer: Dianne McGregor
Last on
Broadcast

Podcast
Women's voices and women's lives - topical conversations to inform, challenge and inspire.