Main content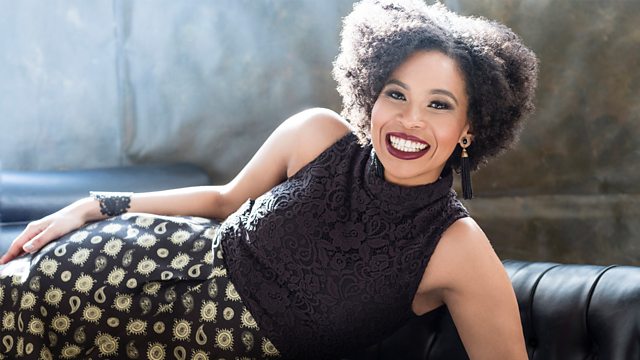 The fierce joys of Spring
Tom Service is joined by soprano Golda Schultz and violin virtuoso Gil Shaham.
Photo credit: Dario Acosta
As the Countdown to Spring reaches zero, Tom Service hears from the South African soprano Golda Schultz as she looks back on a year where the few musical performances that have taken place have assumed a special importance, including her memorable appearance at the 2020 Last Night of the Proms, as well as last month's live stream of Weber's Der Freischutz from Munich. And she optimistically predicts a new flourishing of arts and music after the pandemic.
The sound artist Jez riley French introduces us to a range of alternative spring sounds as heard by species much tinier than ourselves: the creaks and groans of a tree as it bends in the wind and fills anew with sap; the sound of an apricot begin eaten from the perspective of an ant; and the remarkable noise made by pond weed photosynthesising.
And, one of the most charismatic of violinists around today, Gil Shaham joins the programme from New York to talk about his new recording of the Beethoven and Brahms Concertos with The Knights – a chamber orchestra collective who bring a fresh approach to these two familiar works. Gil describes the links and the contrasts between the two works with live demonstrations on his fiddle.
Last on
Broadcasts