Main content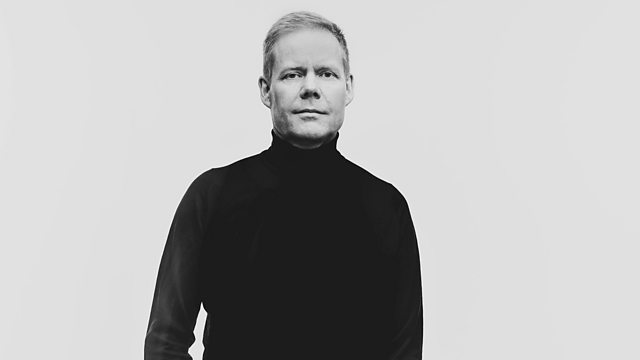 Behind the Scenes: Max Richter
Max Richter has millions of musical followers who love his eclectic mix of classical and electronic music. Matthew Sweet discovers that Max's music suits this moment very well.
Max Richter , the popular, sell out composer is currently under lockdown in Oxfordshire. Matthew Sweet talks to him and to his artist wife Yulia Mahr in their home studio, finding out about their lives and the projects that have thrilled audiences worldwide.
At the end of last year Richter passed one billion streams and one million album sales. Sleep, the eight and a half hour 'lullaby' performed for sleeping audiences, is a mesmeric piece intended to provide a place to slow down, rest and escape from our frenetic lives. It was broadcast on the BBC at Easter this year , in the teeth of the pandemic.
Max's music , decribed as post minimalist, combines classical and electronic elements . He's well known for collaborations, for example with choreographer Wayne McGregor in performances and music such as Woolf Works, inspired by the novels of Virginia Woolf.
Matthew talks to Max and Yulia about the films they have made that illustrate the compostions and the feature film and television soundtracks that have made Max a favourite at home and in Hollywood, with scores for movies such as Ad Astra and Mary Queen of Scots.
Presented by Matthew Sweet
Produced by Michael Umney
A Just Radio production for BBC Radio 4
Last on

Broadcast