Main content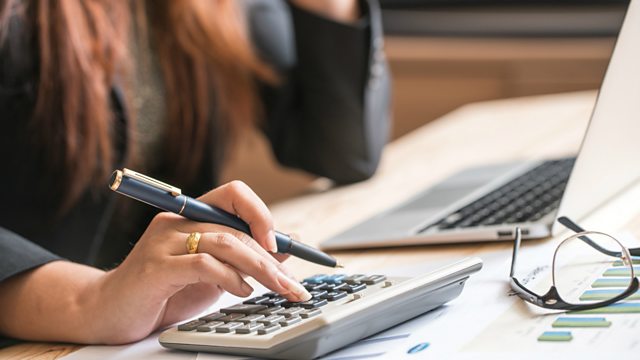 Covid - Impact on Women's Finances; Bettany Hughes; Berta Cáceres.
What impact has Covid-19 had on women's personal finances? Bettany Hughes - A Greek Odyssey. Troupers - Jacqui Shimidzu. The murder of Berta Cáceres.
A picture is slowly emerging of what has happened to women's personal finances since the Covid 19 pandemic began. The debt advice charity, Step Change, warned that British households are expected to rack up debts worth a combined £6bn because of the health emergency as they fell behind with their bills. And it looks like this will disproportionately impact on women. Jenni talks to Jude Kelly, Founder of the Women of the World Festival who is involved in the Insuring Women's Futures programme, Zubaida Haque, Interim Director of the Runnymede Trust and a member of the Independent Sage and a commissioner for the Women's Budget Group and Amy Cashman, CEO of Kantar's Insights Division.
The historian Bettany Hughes tells Jenni about her new series A Greek Odyssey where she retraces the steps of Odysseus from the coast of Turkey where the mythical Trojan War took place to the island of Ithaca in the West of Greece. Sailing through the Greek islands, she makes new archaeological discoveries, visits iconic sites and uncovers the truth around the myths and legends of the ancient world; including iconic women such as Hera, Helen, Calypso and Iphigenia. A Greek Odyssey with Bettany Hughes launches tomorrow, Friday 12 June, at 9pm on Channel 5.
Coronavirus has made visible a group of people who were often invisible – volunteers. Thousands of people signed up to help the NHS as a volunteer. Local residents' groups have got together to help those who can't get to the shops, or to call people who might be experiencing severe isolation. Before lockdown, Woman's Hour began interviewing women who volunteered in all sorts of areas – who see a gap, or a problem to be solved, and just get on with it – Troupers. They told their stories to Laura Thomas. Today it's the turn of Jacqui Shimidzu, who runs the Hill Station Café in South London.
Berta Cáceres – a celebrated Honduran environmental activist and indigenous leader – was murdered in 2016. She had dedicated her life to fighting for the land and water rights of indigenous Lenca communities in the west of the country. But after a relentless stream of threats, intimidation and harassment failed to deter her, Berta was brutally killed. Nina Lakhani was the only Western journalist to follow the trial and has herself faced threats and defamation campaigns in her quest to bring Berta's story to a global audience. She talks to Jenni.
Producer: Louise Corley
Editor: Karen Dalziel
Last on
Broadcast

Podcast
Women's voices and women's lives - topical conversations to inform, challenge and inspire.