Main content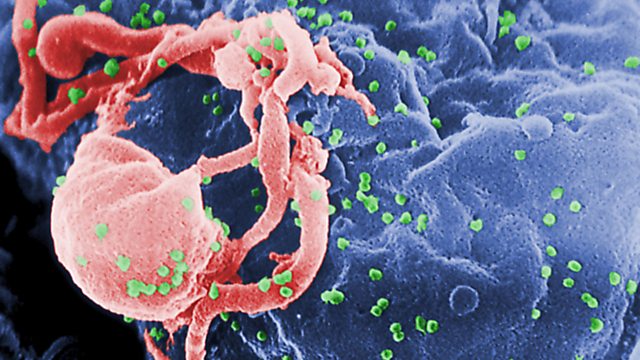 Remembering the early years of the HIV-Aids epidemic, as told through the stories of people who experienced it first hand, from patients to medical staff.
The coronavirus epidemic has shaken many of us out of a complacent view that if we get sick, doctors and nurses will know how to make us better again.
Living in a time where there is limited treatment - and no cure - for a new disease is a new experience for many of us, but not all.
A Big Disease with a Little Name looks back to the recent past, to a similar time, and the dawn of the Aids crisis, which to date has affected 75 million people around the world, of which some 32 million have died.
In this Omnibus edition, we hear from Peter Staley - a gay man who was just coming out of the closet as Aids hit New York at the turn of the 1980s.
Rupert Whitaker shares a similar story, describing how Aids 'decimated' the London gay scene - and how his then boyfriend, Terry Higgins, would become one of the first people to die of Aids in the UK.
Aids took the medical profession by surprise too, and Alison Moed Paolercio talks of her time working on the world's first dedicated Aids ward, at the San Francisco General Hospital.
And in London, Jonathan Weber led the first research into Aids in the UK, when he oversaw the treatment of some 400 patients at St Mary's Hospital in Paddington.
Narrator: Chris Pavlo
Producer: Richard Fenton-Smith
Last on
Broadcast