Main content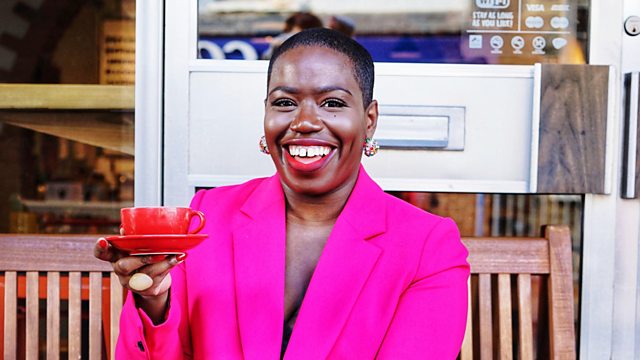 Candice Brathwaite, Protests, Misogyny
The programme that offers a female perspective on the world
Candice Brathwaite set up the group called Make Motherhood Diverse in order to set right a wrong. When pregnant, she didn't recognise anything in books and online that she could relate to. So she set up the group to reflect a broader spectrum of motherhood. She tells us about her debut book I Am Not Your Baby Mother, a guide to life as a Black British mum.
Protests are expected this weekend across the UK. So what do you do if your child wants to go? What conversations should parents be having beforehand? What do children need to know about their rights and safety? We hear from Monique Bouffé who's a member of the Black Protest Legal UK Support team as well as Talja Parkinson who has three sons: her oldest, who's 16, has been protesting with his friends.
The link between misogyny and domestic violence will be discussed by MPs next week as part of their line-by-line examination of the Domestic Abuse Bill. Some people want misogyny to be classed as a hate crime. Will it happen?
Photo credit: Zoe Timmers
Last on

Broadcast