Main content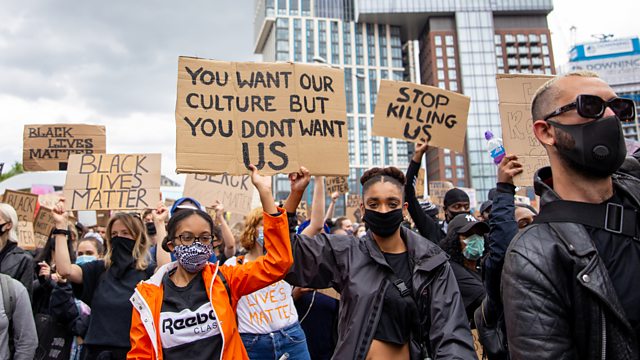 Who sets the news agenda?
When protests cease and statues stop falling, will journalists still report racism?
Last week newspaper front pages were dominated by images from Black Lives Matter protests, until Thursday, when the Madeleine McCann case displaced them.
Campaigners said it was evidence of systemic racism in the British media, that editors judged an update on a white child, who went missing 13 years ago, to be more important than millions of black people protesting around the world. Is that true?
Guests: Clive Myrie, BBC presenter, Moya Lothian-McLean, freelance journalist, Adam Cantwell-Corn, co-founder of The Bristol Cable, and Claire Wardle, Executive Director of First Draft
Presenter: Amol Rajan
Studio engineer: Jackie Margerum
Producer: Richard Hooper
Last on

Broadcasts