Main content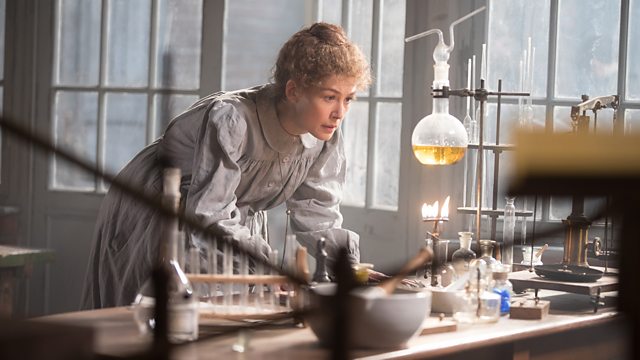 Rosamund Pike; Violence against grandparents; No-fault divorce; Florence Given
Rosamund Pike on playing scientist Marie Curie in a new film.
We look at the first UK study into the physical, emotional and financial abuse of some grandparents who are looking after their grandchildren as part of kinship care arrangements. Jane talks to the author of the report Dr Amanda Holt, a Reader in Criminology at the University of Roehampton and to Lucy Peake, the CEO of the kinship care charity Grandparents Plus.
The scientist Marie Curie is recognised throughout the world but how much do you really know about her and her ground breaking Nobel prize winning discoveries? The Oscar nominated star of Gone Girl and A Private War Rosamund Pike on playing the Nobel prize winning scientist Marie Curie in the film Radioactive.
The Divorce, Dissolution and Separation Bill currently before Parliament means that "no fault" divorce is set to finally become law. Under the proposed law, a spouse could start divorce proceedings by stating a marriage has broken down irretrievably, rather than allege adultery, unreasonable behaviour or desertion. Family lawyers have long called for the reform to reduce unnecessary conflict between couples, especially where children are concerned. We discuss what it will mean.
Florence Given is a 21-year-old artist, writer and feminist. In 2019 she was named Cosmopolitan's Influencer of the Year. She has over 400,000 followers on Instagram. She has just written her first book, Women Don't Owe You Pretty. She joins Jane to talk about body image, relationships, sexuality and why girls and women don't owe prettiness to anyone.
Presented by Jane Garvey
Produced by Sarah Crawley
Interviewed guest: Dr Amanda Holt
Interviewed guest: Lucy Peake
Interviewed guest: Rosamund Pike
Interviewed guest: Liz Trinder
Interviewed guest: Holly Atkins
Interviewed guest: Florence Given
Last on

Violence Against Grandparents: Support and Advice
Broadcast