Main content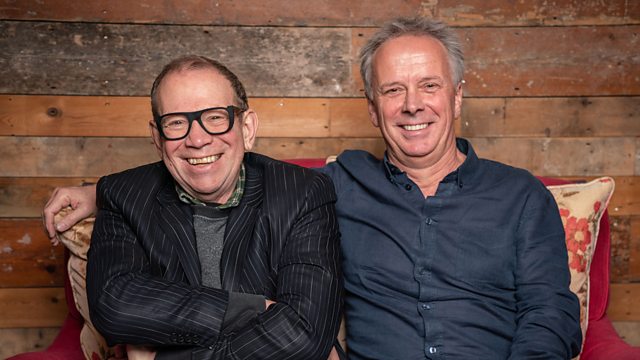 TV veterans Peter Fincham and Jon Plowman get the inside story from Meera Syal and Anil Gupta about making Goodness Gracious Me.
TV veterans Peter Fincham and Jon Plowman talk to the writers, producers, and performers behind Britain's biggest TV comedy hits, and hear the inside story of how they brought their programmes to the screen.
In this episode, Peter and Jon talk to Meera Syal and Anil Gupta about their ground breaking sketch show Goodness Gracious Me.
They discuss the impact the show had on popular culture and how they feel they were treated by the BBC, the broken video camera at their first ever showcase that meant that Goodness Gracious Me very nearly never happened, and what sort of show Meera thinks the GGM team should get back together and make.
With Peter and Jon as our guides, we'll take the opportunity to ask quite how they went about making a great bit of TV comedy? Who came up with it? How did it get written? We'll talk about the commissioning, the casting, and the reception the show received when it first aired.
We'll do our very best to winkle out some backstage secrets straight from the horse's mouth, as we hear the unvarnished truth from the people who were there, and who put these iconic shows on the telly.
Original Goodness Gracious Me clips written by:
Meera Syall
Sanjeev Bhaskar
Kulvinder Ghir
Nina Wadia
Producer: Owen Braben
An Expectation production made for BBC Radio 4 Extra.
Last on

Broadcast