Main content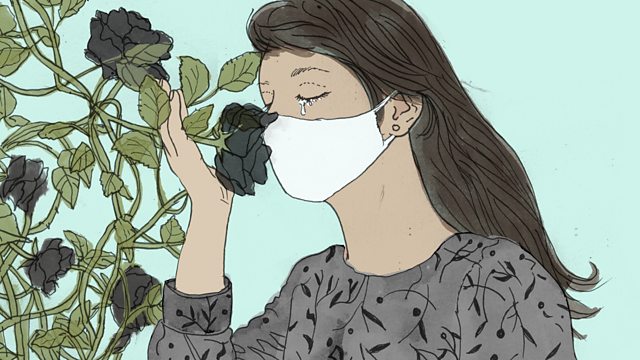 Mourn
Aleks Krotoski explores the digital world.
Aleks explores whether the moment we're in is the internet's greatest stress test.
Can a network that was built to connect human beings through facts and figures support someone during their greatest hour of need?
Philip Blackledge is a priest, who's been sitting with Covid-19 patients. He says the pain and separation he has witnessed has been heartbreaking but technology has offered a bridge between loved ones. Philip acknowledges, the grace the dying have shown in using technology to make peace with those they're leaving behind, because of restrictions and separation, has been very moving. But he explains why we are asking technology to do a lot.
Zainab Gulamali highlights how for the Muslim community mourning has been taken online, but there is much to navigate. Zainab tells how she accidentally ended up virtually attending a funeral of someone she didn't know on instagram live. And Zainab describes how an online memorial for her Grandmother's death allowed her for the first time to witness the emotion of older members of her family. She says that attending funerals online is a much more real and raw experience.
Jay McGregor's father, Jason Weatherman, a well known and respected DJ within the UK's black community died during the pandemic and after an outpouring of grief from around the world, his family and friends decided to host the first ever customary Nine Nights celebration online. 25,000 people joined the live stream and Jay says this event gave her more comfort than anything following her father's passing.
This is not what the pioneers of the internet imagined - they thought they would build a global community to share information but what they did - and we didn't believe it until now - was to create a technology that is a bridge for love.
Produced by Kate Bissell
Last on
Fr Philip Blackledge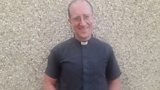 Father Philip Blackledge is the Rector of the Holy Trinity Church, Melrose, in the Scottish Borders.  During the pandemic, he has been the person who's gone into the local hospital when COVID-19 patients want someone to sit with them, or need a priest at the end of life.  Philip says that during lockdown technology has provided an absolutely essential bridge, between the dying and the loved ones they leave behind. 
Zainab Gulamali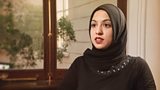 Zainab Gulamali is the Public Affairs Manager at the Muslim Council of Britain.  During the pandemic she has for the first time attended online funerals and memorials.  She explains how Mosques are using social media platforms to live stream funerals.  Zainab explains why she thinks online funerals and memorials are a more raw and real experience. 
Francina Hyatt
Francina Hyatt is a senior lecturer at Kingston University in London, and a nurse practitioner.  During the pandemic Francina and her twin's parent's caught COVID-19.  Francina and her twin moved into their parent's home just before lockdown to provide end of life care after her parent's with underlying health issues caught COVID-19.  As well as nursing them Francina had to help facilitate calls and facetime between her parents and other family members.  Francina and her twin balanced both of their roles with dignity and respect. 
Jay McGregor
Jay McGregor is a 22 years old and produces and presents podcasts and radio shows.  After her father, Jason Weatherman, professionally known by his music fans as Mr Fox, passed away during the COVID-19 pandemic Jay, her family and her dad's friends decided to take the customary Nine Nights celebration online.  25,000 joined the live stream to remember and honour her dad. 
Dr John Troyer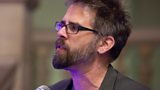 Dr John Troyer is the Director for the Centre of Death and Society at the University of Bath.  Before becoming a Death Studies researcher he was already familiar with death and dying because his father ran a funeral parlour.  He lost his sister to cancer in 2018 and has watched the many different ways people cope with end of life and grief.  His most recent publication is 'Technologies of the Human Corpse' which explores the relationship of the dead body with technology through history.
Broadcast