Main content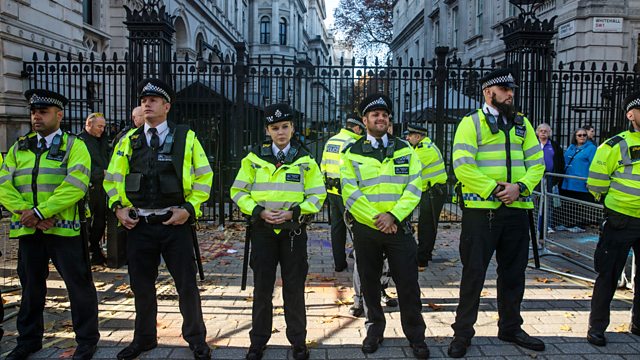 Our coercive politics
Amol Rajan on humiliation and force in politics, with David Runciman and Ute Frevert.
The Coronavirus pandemic and ongoing protests in America have shone a spotlight on the power of the modern State. In Britain we find ourselves locked in our homes, following government instruction; and yet the authority for that coercion comes from the consent we give. This doubleness was captured by Thomas Hobbes in his political text, Leviathan, and it is the starting point for political scientist David Runciman's popular lockdown podcast on politics: the History of Ideas. He tells Amol Rajan how Hobbes, Gandhi and Frantz Fanon could help us understand our uneasy times.
Humiliation is one way in which governments and authorities can make us do their bidding. And it also something we now do to each other in the court of public opinion, argues German historian Ute Frevert. In her new book, The Politics of Humiliation, she looks at how humiliation has been used to persuade and to control, everywhere from international diplomacy to British boarding schools. And she explains why the sight of someone taking to their knee has such incredible resonance.
Producer: Hannah Sander
Last on
David Runciman
David Runciman is Professor of Politics at the University of Cambridge.
All 12 episodes of Talking Politics: History of Ideas, from the birth of the modern state to the end of history, are now available as podcasts.
Ute Frevert
Ute Frevert is Director at the Max Planck Institute for Human Development, Berlin.
The Politics of Humiliation: A Modern History is published by Oxford University Press.
Broadcasts