Main content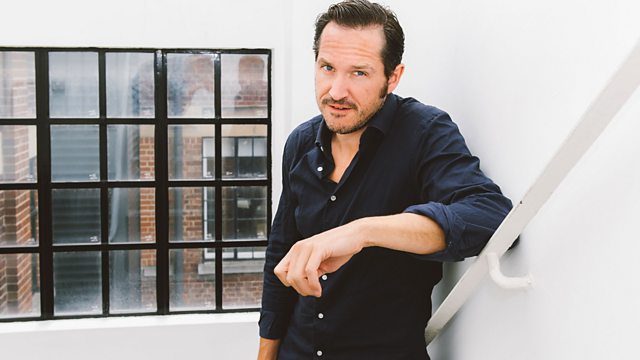 The future of theatre debate
What is the future of theatre post-pandemic ? Anne McElvoy hears from Bertie Carvel, Amit Lahav, Eleanor Loyd, Innua Ellams, Selina Thompson, Tim Etchells and Roy Alexander Weise.
Can our theatrical landscape survive financially, and how might it need to creatively adapt to survive post pandemic? Ahead of this weekend's special lockdown theatre events on BBC Radio 3 and 4, Anne McElvoy's panel features:
Bertie Carvel - actor and executive producer of Lockdown Theatre Festival, whose roles include Rupert Murdoch in Ink, Miss Trunchbull in Matilda The Musical, and Simon in BBC One drama Doctor Foster.
Amit Lahav – founder of Gecko, the internationally-touring physical theatre company based in Ipswich.
Eleanor Lloyd – theatre producer, whose West End hits include Emilia, Nell Gwynn, and 1984.
Roy Alexander Weise – Joint Artistic Director of Manchester Royal Exchange, awarded an MBE for services to drama.
The discussion also include playful, thoughtful contributions from theatre makers including Inua Ellams, Tamara Harvey, Emma Rice, Dominic Cavendish, Bertrand Lesca, Tim Etchells, David Lockwood and Selina Thompson and an interview with Caroline Dinenage MP
Production: Jack Howson and Robyn Read
Lockdown Theatre will feature four plays that had their runs cut short: The Mikvah Project by Josh Azouz and originally showing at the Orange Tree Theatre in Richmond, Love Love Love by Mike Bartlett recently revived for Lyric, Hammersmith Theatre, Rockets And Blue Lights by Winsome Pinnock - sadly suspended before its world premiere planned at Manchester's Royal Exchange, and Shoe Lady by E.V. Crowe - cut short into its run at the Royal Court Theatre - Produced by Jeremy Mortimer, a Reduced Listening production for Radio 3 and Radio 4.
In the Free Thinking archives you can find discussions including
Dramatising Democracy with James Graham, Paula Milne Michael Dobbs and Trudi-Ann Tierney https://www.bbc.co.uk/programmes/b04yb7k6
Meera Syal and Tanika Gupta on dramatising Anita and Me https://www.bbc.co.uk/programmes/b06gt257
Is British Culture Getting Weirder? https://www.bbc.co.uk/programmes/m000346m
Last on
Actor Bertie Carvel explains the festival & the important questions it raises
Broadcast

Featured in...
Broadcasting some of the stage productions which had their performances cut short.

From moral questions to the quirks and pleasures of life.