Main content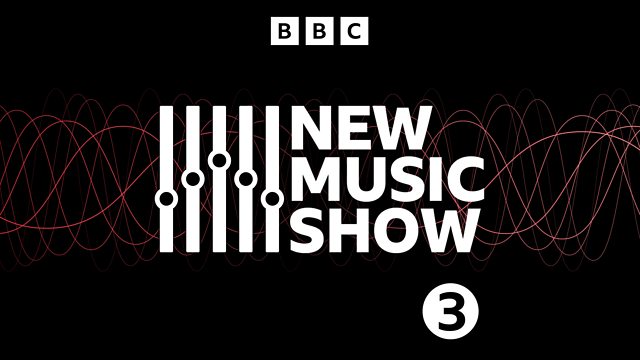 Until the dust settles
Kate Molleson with new music from Ellie Slorach and Elaine Mitchener.
Kate Molleson with the latest in new music including a recent lockdown recording project for the Kantos Chamber Choir by Ellie Slorach, a specially recorded home session by Elaine Mitchener's trio The Rolling Calf, electro-acoustic sounds from Jonty Harrison and Kyohei Hayashi and new releases from Ashley Paul, Gudmundur Steinn Gunnarsson, Aki Onda and Susan Alcorn.
Last on
Music Played
Aki Onda

Köln (2012)

Performer: Aki Onda.

Nam June's Spirit Was Speaking To Me.
Recital.
2.

Ellie Slorach

Until the dust settles

Choir: Kantos Chamber Choir.

Guðmundur Steinn Gunnarsson

Yfirvegun og ofsi

Ensemble: Fengjastrútur.

Sinfónía.
Carrier Records.
4.

Naomi Pinnock

I am, I am

Singer: Juliet Fraser. Ensemble: Sonar Quartett.

Ashley Paul

Window Flower

Performer: Ashley Paul.

Window Flower.
TakuRoku.
3.

Susan Alcorn

Broken Obelisk

Performer: Anthony Pirog. Performer: Janel Leppin. Performer: Eyvind Kang. Performer: Doug Wieselman. Music Arranger: Janel Leppin. Singer: Jessika Kenney. Singer: Skúli Sverrisson.

The Heart Sutra.
Ideologic Organ.
2.

Elaine Mitchener

Freeing Our Agaric Tongues

Performer: Elaine Mitchener. Performer: Jason Yarde. Performer: Neil Charles.

Kyohei Hayashi

Iris Mugen Sky

Performer: Kyohei Hayashi.

Burd Ellen

Griogal Cridhe

Ensemble: Burd Ellen.

Griogal Cridhe.
Burd Ellen.
1.

Oliver Leith

Craquelure

Orchestra: Royal Northern Sinfonia. Conductor: James Weeks.

Andrew Hamilton

The Spirit of Art

Performer: Andrew Hamilton.

Jonty Harrison

Some of its parts

Performer: Darragh Morgan.

For violin and electronics.
Diatribe Records.
2.
Broadcast