Main content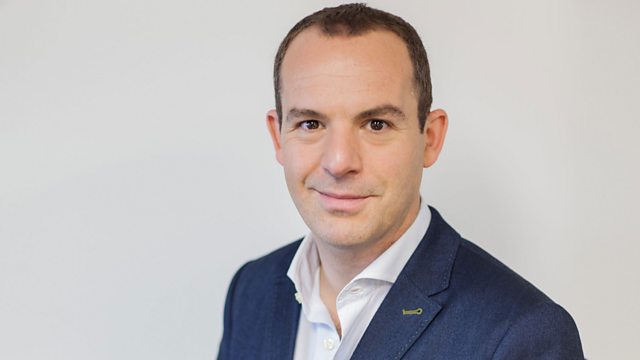 Martin Lewis, financial campaigner
Martin Lewis, financial journalist and campaigner, shares the eight tracks, book and luxury he would take with him if cast away to a desert island. With Lauren Laverne.
Martin Lewis is a financial journalist, campaigner and broadcaster.
His high-profile campaigns on bank charges, student finance, and mental health and debt have made headlines, and millions of people subscribe to his weekly money tips email. He founded the Money Saving Expert website in 2003 with just £100 and sold it less than a decade later for £87 million, although he calls himself an 'accidental entrepreneur'.
He has since supported numerous groups and causes through charitable donations, most recently setting up a Coronavirus Poverty Emergency Fund to help small local charities. He has also campaigned for financial help and guidance for self-employed people who are unable to work during the current pandemic.
Martin grew up in Cheshire and studied at the London School of Economics. After a brief spell working in financial PR, he took a postgraduate course in broadcast journalism with the aim of becoming a commentator on money matters, and he initially worked as a producer and presenter on radio and TV,
DISC ONE: Livin' La Vida Loca by Ricky Martin
DISC TWO: Stand and Deliver by Adam And The Ants
DISC THREE: Let's Call the Whole Thing Off by Louis Armstrong & Ella Fitzgerald
DISC FOUR: The Circle Game by Joni Mitchell
DISC FIVE: (I Can't Get No) Satisfaction by The Rolling Stones
DISC SIX: The Blue Danube, composed by Johann Strauss II, conducted by Sir Malcolm Sargent and performed by Royal Philharmonic Orchestra
DISC SEVEN: I Fought the Lloyds by Oystar
DISC EIGHT: Can't Take My Eyes Off You by Frankie Valli And The Four Seasons
BOOK CHOICE: A Game of Thrones: The Story Continues: The complete boxset of all 7 books (A Song of Ice and Fire) by George R.R. Martin
LUXURY ITEM: Solar powered electric carving knife
CASTAWAY'S FAVOURITE: Livin' La Vida Loca by Ricky Martin
Presenter Lauren Laverne
Producer Sarah Taylor
Last on
Music Played
Ricky Martin

Livin' La Vida Loca

Brit Awards 2000 Album Of The Year.
Columbia.
4.

Adam and the Ants

Stand And Deliver

Ella Fitzgerald

&

Louis Armstrong

Let's Call the Whole Thing Off

My Baby Just Cares For Me: 20 Swinging Favourites.
Yesterdays Gold.
9.

Joni Mitchell

The Circle Game

Ladies Of The Canyon.
Reprise Records.
12.

The Rolling Stones

(I Can't Get No) Satisfaction

Forty Licks.
Decca Record Company Ltd.
3.

Johann Strauss II

The Blue Danube

Conductor: Malcolm Sargent. Orchestra: Royal Philharmonic Orchestra.

100 Greatest Classics: Part 4.
Trax Classique.
4.

Oystar

I Fought The Lloyds (feat. Martin Lewis)

The Four Seasons

Can't Take My Eyes Off You

The Definitive Frankie Valli And The Four Seasons.
Rhino.
19.
Broadcasts