Main content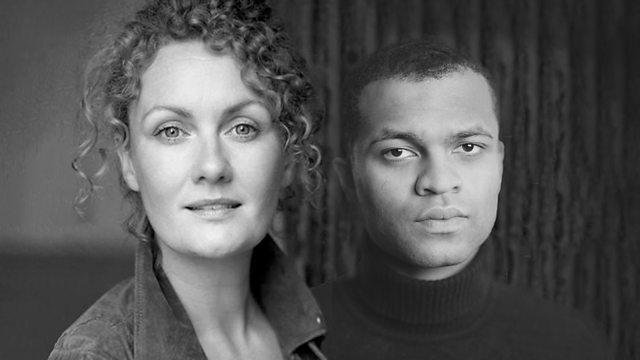 Adventures with the Painted People
Compelling new drama about love and culture, set on the River Tay, 2000 years ago, as a Roman poet and a Pictish witch escape downriver. By David Greig.
Originally commissioned as part of Pitlochry Festival Theatre's Shades of Tay project,, Adventures With The Painted People has been adapted into a Drama on 3, as part of Culture in Quarantine.
This powerful two-hander is a story of people meeting in extraordinary times, of borders being crossed, of cultures changing, and of love. Lucius is a Roman solider with poetic leanings, captured by the Picts and about to be sacrificed. Eithne is a wise Pictish woman, who wants to record her people's history in writing, a skill they do not yet have. She makes a deal - she will rescue Lucius, in exchange for him teaching her to write. So they have to flee - not by road, the Romans haven't built those yet, but down the river...
Pitlochry Festival Theatre has teamed up with award-winning, independent audio producers, Naked Productions. Under the direction of Pitlochry Festival Theatre's acclaimed Artistic Director, Elizabeth Newman, the creative team worked remotely to ensure they adhere to Government Covid-19 guidelines, coming up with creative and exciting solutions to making radio drama in these difficult times.
The Culture in Quarantine initiative spans television, radio and online, and will give the nation access to the arts at a time when we need it the most: providing extraordinary access to shuttered exhibitions, performances and museums, a virtual book festival and much more besides.
Adventures with the Painted People by David Greig is presented by BBC ARTS – Culture in Quarantine, BBC Radio 3, Naked Productions and Pitlochry Festival Theatre in association with Royal Lyceum Theatre, Edinburgh.
Cast
Eithne ..... Kirsty Stuart
Lucius ..... Olivier Huband
Other parts played by members of Pitlochry Festival Theatre ensemble
Writer, David Greig
Production team:
Director, Elizabeth Newman
Assistant Director, Amy Liptrott
Composer and sound designer, Benjamin Occhipinti
Sound designer, Eloise Whitmore
Executive Producer, Polly Thomas
A Pitlochry Festival Theatre and Naked Productions co-production for BBC Radio 3
Last on