Main content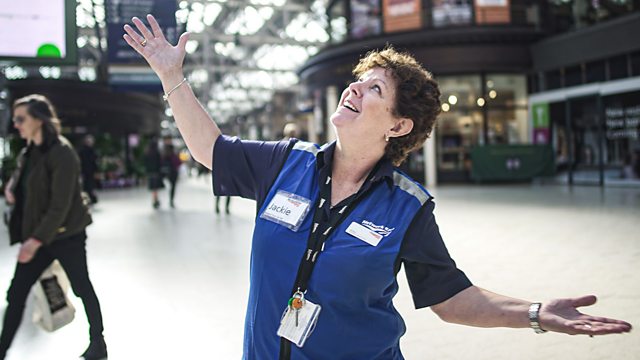 Documentary following the staff and passengers of Glasgow Central station. In this episode, Jackie uncovers some hidden gems for the station museum.
Documentary series following the people that work all hours to keep Scotland's busiest train station on track, delving into the buildings history with stories of the past. Central station has been at the heart of Glasgow for more than 140 years, running over 950 trains a day for 32 million passengers a year. Day and night for one long summer, this series follows the people who make the station work. Central station has long been Scotland's busiest - it is the Northern terminus of the West Coast Main Line from London and the starting point for travel to hundreds of stations in mainland Britain. Over the decades, the station has knitted itself into the lives of many people. For generations of Glasgow folk, particularly those that work here, Central station has become part of the family.
In this episode, customer service assistant Denise is getting lessons behind the wheel of the mobility buggies. Meanwhile, a station visitor takes centre stage on the concourse with a Lego masterpiece, and a team of engineers work day and night to repair the station's stunning Victorian bridge.
Tour guide Jackie uncovers more hidden gems for the planned for station museum, while shift station supervisor Alison deals with a railway accident. And 16-year-old visually impaired Summer must learn how to navigate the station, while visitors to the Grand Central Hotel reminisce on their memories of the station.